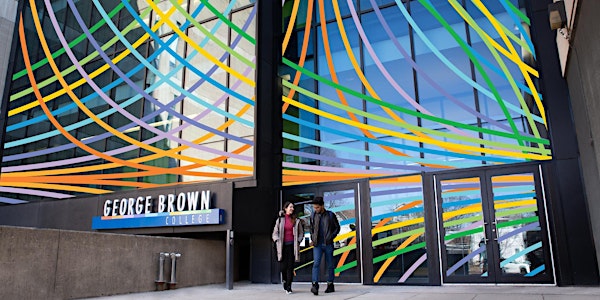 George Brown College Overview Online Information Session - 한국어
Join our Korean recruitment representatives for an informative information session
About this event
조지 브라운 컬리지 | 토론토, 캐나다
www.georgebrown.ca/international
https://cafe.naver.com/georgebrown
캐나다 최대 경제 도시 토론토 다운타운에 있는 조지브라운 컬리지의 2022-23학년도 입학전형, 주요 프로그램, 국제 센터 및 학생 지원 서비스, 기숙사, 장학금, 학비 및 취업 전망을 알아 볼 수 있는 설명회입니다.
본 입학 설명회는 조지 브라운 국제 센터 한국 담당자가 한국어로 진행하며, 전반적인 학교 설명과 함께 질의응답 시간을 통해 학교 담당자로부터 토론토 최신 정보를 안내 받으실 수 있습니다. 입학 설명회 특성상 구체적인 비자 관련 정보와 성적 상담은 제한됩니다.
How long will this information session be?
Your ONLINE session will last approximately 1 hour
When will I receive the link to the ONLINE session?
The link to access the ONLINE Information Session will be sent to you 24 hours and 30 minutes before.
Who do I contact if I have more questions?
Hopefully we'll be able to answer most of your questions during your session, but you can always get in touch with our recruitment specialist for Korea, gbc.korea@georgebrown.ca