Gestion par analytique/Managing with Analytics

Tuesday, 18 September 2018 from 5:30 PM to 8:30 PM (EDT)
Event Details
La gestion par la donnée devient une réalité incontournable tant pour les startups que les entreprises établies. Il s'agit également d'un des piliers de l'approche Lean Startup.
L'environnement d'affaires est en constante mutation et les organisations doivent être au fait des changements qui impactent leur profitabilité voire même leur survie.
La quantité de données maintenant disponibles exige une force computationnelle afin d'être utile à la gestion au quotidien. 
Mais recueillir la donnée et l'analyser n'est pas suffisant. Il faut une stratégie derrière, les bons outils ainsi que des processus appropriés pour atteindre vos objectifs.
Le Cercle Lean Startup de Montréal est fier de s'associer au Parcours entrepreneurial Rémi-Marcoux des HEC pour vous présenter un des experts en analytique les plus connus en Amérique du Nord.
Alistair Croll
co-auteur de Lean Analytics:Use Data to Build a Better Startup Faster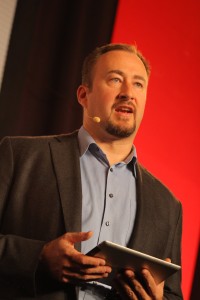 Voir sa biographie dans la section en anglais.
La conférence sera en anglais. Les périodes de questions ainsi que le Cercle (1) seront en français ou en anglais selon la préférence des participants.
(1) Un cercle consiste à aider un/une entrepreneur avec une problématique particulière. L'entrepreneur(e) fait un très court pitch (moment de vous pratiquer), énonce sa problématique qui est reformulée sous forme d'hypothèses à valider par l'animateur, et les participants offrent des pistes de solutions.

Managing with the use of data is becoming an inescapable reality for startups as well as for established companies.
Business environments are in constant mutation and organisations must be on top of changes that impact their profitability, or even at times, their survival.
The amount of data that is now readily available requires computational efforts to be of any use for daily management.
Simply collecting and analysing the data is not enough. A strategy, the right tools as well as appropriate processes are all required if you are to reach your business objectives.
The Montreal Lean Startup Circle, in association with Parcours entrepreneurial Rémi-Marcoux, is proud to present the leader North American analytics expert
Alistair Croll
co-author of Lean Analytics:Use Data to Build a Better Startup Faster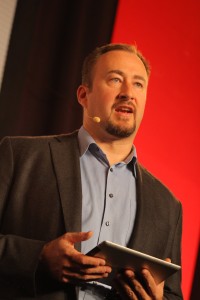 Alistair makes early-stage companies improve their go-to-market strategies, and works with some of the world's largest firms on business model innovation. He also helps governments understand the impact of technology on society, ethics, and resiliency.
As an entrepreneur, Alistair co-founded Coradiant; the Year One Labs accelerator; and a variety of other startups. He has also launched and chaired some of the world's leading conferences on emerging technology, including Startupfest, Strata, Cloud Connect, FWD50, Bitnorth, and more.
Alistair is the author of four books on technology and entrepreneurship, including the best-selling Lean Analytics, which has been translated into eight languages and is in its tenth printing in China. He speaks internationally on topics such as data science, innovation, scaling startups, digital government, AI, and applying critical thinking to technology. A graduate of Dalhousie University, he has also been a visiting executive on data science and critical thinking at Harvard Business School."
Conference will be in English. Question periods and Circle time (1) will be in either French or English according to participants preference.
(1)  Circle time consists of helping an entrepreneur with a specific issue. The entrepreneurs make a short pitch of their project (great opportunity for you to practice), shares an issue that he/she needs help with, which is then re-formulated into a hypothesis that needs to be validated. The participants then suggest ways for the entrepreneur to validate the hypothesis.
When & Where

Édifice HEC - Decelles
5255 Avenue Decelles
Suite 5.200 (5ième étage - 5th Floor)
Montréal, QC H3T 2B1
Canada

Tuesday, 18 September 2018 from 5:30 PM to 8:30 PM (EDT)
Add to my calendar
Organizer
Lean Startup Montreal is a community dedicated to help entrepreneurs and intrapreneurs use the Lean Startup approach and tools to get to market sooner with profitable products and services.