Get a Handle on Hate : Join the Conversation
Description
To Commemorate United Nations International Human Rights Day (December 10th)


The Calgary Centre for Culture, Equity and Diversity (CCCED) Invites you to a Community Discussion Special Greetings and Support Event extended by Alberta Human Rights Commission And Calgary Police Service

Speakers to help guide the discussion:
Cst. Eric Levesque Hate Crimes Coordinator, Diversity Resources Team, Calgary Police Service
Dan Shapiro, editor of "Deal with it! Free Speech, Ethics and the Law in Canada." (Sheldon Chumir Foundation for Ethics in Leadership)
Dr. Darren E. Lund, Professor, Faculty of Education, University of Calgary
When: Thursday, December 6th, 2012
Time: 3:00 PM to 5:00 PM
Venue: Calgary Public Library (Meeting Room 1)
616 Macleod Trail SE, Calgary, Alberta, T2G 2M2
Partners:
Calgary Police Service

Calgary Public Library

Alberta Network of Immigrant Women

Alberta Hate Crimes Committee

For more information contact:
Vilma Dawson
dawson@calgarycentreforculture.org
Or (403) 809-1284
Funded by: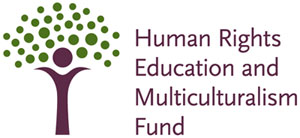 Organizer of Get a Handle on Hate : Join the Conversation
The goal of the Calgary Centre for Culture, Equity and Diversity is to work towards a just society through the elimination of racial discrimination and stereotyping in a way which is collaborative and promotes both societal harmony and acceptance.
The Calgary Centre for Culture, Equity and Diversity (CCCED) is an organization dedicated to enabling leaders, practitioners and citizens to be more effective in their diversity work. CCCED delivers a range of diversity development services to individuals and organizations including:
• networking
• partnership building
• training
• resource library of best practices
• advocacy support
• events
• community dialogue