Get Ahead In Accountancy - How to progress faster, increase your salary, an...
Description
Find what it really takes to be a world class accountant. You'll discover that there's much more to learn than just what they teach you in the textbooks, and if you can master it, your career will progress faster than you can imagine.
This session is for students who want to be the best they can be and progress their careers quickly once they leave university. If you just want to tick along and do the same things as everyone else, please don't come along to this session. It's for ambitious accountants only.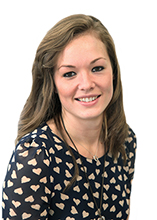 This is your chance to hear from Kelly Rowland, who joined proactive accountancy practice, The Wow Company, straight from university. 9 years later, Kelly sits on the board as a director of the business, helping to implement the company's ambitious growth plans. Kelly has done every job in the company on her rise to the top and will be sharing her experiences of how you can progress your career quickly too (and have more fun whilst you do it).
During the workshop Kelly will share with you her unique insights into what the top 10% of the profession do differently to everyone else. Providing advice and tips to help you climb the career ladder as quickly as possible in the changing world of accountancy. You won't find this information in a textbook - it's based on real-life experiences that will give you a fascinating insight into how you can get ahead & more importantly, stay ahead.