| | |
| --- | --- |
| Get Clear On Your Personal ROI with Carol Ring - CAPS Ottawa May Best Practices Breakfast | |
Event Details
Get Clear On Your Personal ROI
with Carol Ring

Date: Friday, May 8, 2015
Time: 7:30 - 9:00am
Location: Kristy's Restaurant, 809 Richmond Road, K2A 0G7 (map)
We'll be in the private room
Cost: $10 for Members 
         $15 for Non-Members
         Your breakfast is at your cost

Seating is limited to 25 - Act Fast!
If you're looking for networking, a few best-practice business development tips, and an energetic breakfast to launch your day - all packaged into a 90-minute session, join us for the CAPS Ottawa Monthly Best Practices Breakfast on Friday morning, May 8, 7:30-9:00 a.m.
Business owner and CAPS Ottawa Past President Janet Stewart will lead this breakfast session.

Are you overwhelmed by your to-do list? Do you have trouble getting around to even looking at your 'should-do' list? If, like so many other busy people with big goals, your answer to either or both of those questions is yes, Carol Ring has a compelling message for you: It's time to get clear on your personal return on investment. Because the purpose isn't to check off everything on those lists says Carol. It's to separate the wheat from the chaff so you spend time and money doing the things that will move both your business and your life forward.

Drawing from an impressive background as a consultant and corporate leader, Carol will ask breakfast goers to dig deep to clarify the unique and personal elements that can ignite their business. In addition to eggs anyway you like them, your breakfast will include answers to questions such as: When do I say "no" to people or opportunity? What steps can I take to bust stress in my work life? And, how do I prevent myself from drifting away from the road to success?

So join Carol and CAPS for an event that promises to fuel more than the start to your day: it could fuel the rest of your career.
About Carol Ring: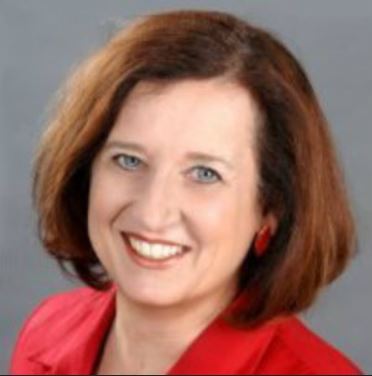 Carol Ring is the CEO and Founder of The Culture Connection and the author of two business books. She also spent more than 25 years in leadership positions in corporate Canada and was named the Canadian Women In Communications' 2012 Woman of the Year. Find out more about her at carolring.ca

Learn more about Carol on LinkedIn or Twitter at @carolring
 
Following the presentation, Janet will be facilitating a group exercise that will tap into the experiences of everyone in attendance.
The cost is only $10 for members or $15 for non-members to register and you pay for your own breakfast at the time of the event.  As is often said at Open Space events, "Whoever shows up are the right people."  You already know that networking and professional development are the keys to your success.
Are you one of the "right people?" Sound like a good idea? Do you believe that 95% of success is showing up?
Register now, mark your calendar, and we'll see you there!

Registration deadline: Thursday, May 7 (noon).
CAPS Ottawa Breakfast Series Event Cancellation policy:  there are no refunds for this event.
Attendee List
Sort by:

Date

|

First Name

|

Last Name
Where

Kristy's Restaurant
809 Richmond Rd
Ottawa, ON K2A 0G7
Canada

Organizer

"The Association of Experts Who Speak Professionally"