Description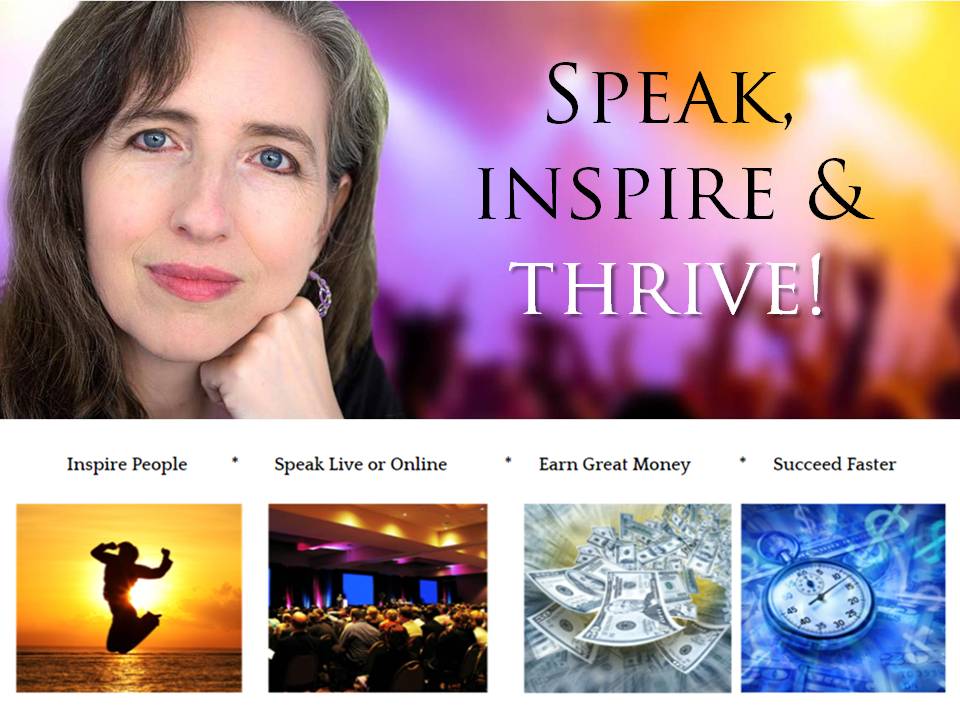 Get Promoted to 20,000 LGBT-Friendly Professionals. Speak, Inspire & Get Clients You Love!
Thrive & change lives. Live your dreams. Change the world. Are your LGBT-Friendly (friendly & respectful to Lesbian, Gay, Bisexual and Trans people)? If so, we can promote you on to our LGBT-Friendly networks with over 20,000 professionals online. Once you build trust, research shows that the LGBT-friendly community is a very loyal market. Join us live in Guelph to make great money by making a difference. In this inspiring and empowering interactive event, you will...
* Network with local leaders, speakers, business owners
* Enjoy the inspiring true story and secret of how a former mute girl raised $6,000,000 with one presentation
* Learn a Powerful Secret of How to Get Clients You Love and/or Attract Funding in 20 Words or Less
* Enjoy a Psychology of Success Meditation to Win with Your Heart
* Get an Opportunity to Speak & Inspire on Your Guelph TV or Speak Inspire TV
* Choose Speak Inspire TV & get promoted to over 20,000 in our LGBT-Friendly Professional Networks Online
***Spaces are limited to six participants only, so register now to ensure your spot.***
Speak & Inspire 20,000 LGBT-Friendly Professionals. Suggested Easy First Time Video Promotion Message for $30.
Choose to say one of the following options on video...
a) "We're LGBT-Friendly. (Yourwebsite.com)", or...
b) "We're LGBT-Run. (Yourwebsite.com)", or...
c) "I'm LGBT-Friendly. (Yourwebsite.com)", or...
d) "__________ __________ (Yourwebsite.com)" ...give an inspiring, two-word success secret of your choice.
Speak, Inspire and Reach out to Your Guelph TV or Over 20,000 People on Speak! Inspire TV
Would you like to get clients you love? Join us for an inspirational marketing opportunity. Dare to dream of clients who pay you well, appreciate you, buy your top ticket products and services, send you lots of great referrals, and become your greatest success stories.
Learn $6,000,000 Speech Secrets of Former "Mute Girl", Sharon Love, M.Ed. (Psychology)
Known as the "kid who can't even talk" because of painful shyness in high school, Sharon Love, M.Ed. researched psychological secrets of the world's greatest speakers and leaders. By using the secrets she discovered, she went on to raise $6,000,000 with a single presentation. She also inspired millions of people with inspirational speaking and online programs in English, French and Spanish, and helped her clients attract over $14,000,000.
If you could Inspire Millions with Just Two Words, what woud You Say?
Quick, write down your answer. Congratulations! You may have just clarified your message and/or your life purpose. This is one of Sharon Love, M.Ed.'s trademark questions to help you to speak, inspire, thrive and change lives. You can share that message (and add your website or email if you like)...
Thrive & Change Lives. Live Your Dreams & Change the World! Make great money by making a difference. Network, Have Your Say, and Get a Chance to Speak, Inspire & Thrive
We will feature your talk on our social networks with over 20,000 members, including LinkedIn networks: LGBT-Friendly Professional Network, LGBT-Friendly CEO and Executive Network, LGBT-Friendly Event Managers Network, and NVC Singles fb group, Sharon Love's LinkedIn profile, and Sharon Love's fb page, Sharon Love's facebook profile.
We may also feature your talk on our websites with over 100,000 hits per year, including OUTstandingLives.org, WinWithYourHeart.com, KindnessCircles.com , and SpeakInspire.com , with a total of over , with an inspirational quote, story and/or free offer of two words or more.
My goal is that every dollar that you invest with us comes back to you one hundred times over. Some clients get a higher return on investment; some get a lower return on investment. It depends in part if you help to share the videos, and if you speak in an inspiring way.
*Note that we only promote inspiring and empowering messages and websites that benefit you, other people and the planet (that are legal, ethical, LGBT-friendly, diversity-friendly, family-friendly, non-violent, eco-friendly and kind to animals). As long as your message and site do not harm anyone or the planet, we're probably ok with that. We accept spiritual messages (such as the fact that meditation and yoga improve wellness), but no messages promoting a specific religion. We will promote sexual health, but not "adult" services or products. Thank you.
Spaces are limited for maximum interaction, so reserve your spot today. Click the green "tickets" button to save your spot today.