Location
Broadmoor Public Golf Course
2100 Oak Street
Sherwood Park, AB T8A 0V9
Canada
You want to be doing video, but you have no idea where to start! Join Jesse Szymanski from Modern Muse Media to learn how.
About this event
It's official folks - we now have a shorter attention span than a gold fish, which means you only have about 6 seconds to capture your audience's attention in a memorable, professional way.
The marketing world moves at the speed of light, and in 2021 we saw just how quickly the marketing industry can evolve.
Because our world is changing rapidly, so too are consumer expectations. And if your business wants to continue to add real value and solve customers' problems (of course it does!), you will have to rethink your products and services to account for the huge shifts taking place with video being THE premier tool for marketing your business.
We get it! The idea of getting into video can be overwhelming. When you're used to looking people in the eyes, it's awkward to have to express yourself into a camera and it can feel very vulnerable to put yourself out there. Not to mention the time and money required to do video well. But like everything else, practice makes perfect, and with the right tools and guidance, you too can capitalize on this amazing, versatile tool that has now become more accessible than ever.
Join multi-award-winning Television Producer, Jesse Szymanski, and discover the latest video marketing trends, practical pro-tips you can implement immediately, and how you too can level up your video!
➢ Key Learning Outcomes
- Video Trends of 2022
- Messaging: How To Tell A Story Through Video
- Technical ProTips
- What Not To Do
- What You Don't Know About Video
This event will be held both in person and on-line. Be sure to choose the appropriate ticket type when registering.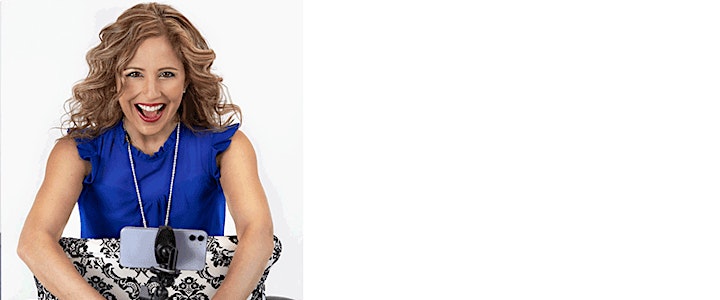 Jesse is the Founder and CEO of a thriving company, Modern Muse Media. It is a video production AND video training agency that empowers other professionals on how to capitalize on the tangible impact of video as the premier medium for business promotion and marketing. Her passion is to entertain, train and inspire people through the power of story and video every single day.