Description
We are back again due to popular demand!
How can you succeed as a Big Data Developer?

This is a question most often asked than answered.
I will try to answer this question for you in the best means possible.
My name is David Parr, Engineering graduate from McGill University. I am a Software developer, a set of skills that I substantially ascribed to Montreal College.

When it goes to Big Data, everybody is talking about it.
Look at these facts, IBM Predicts Demand For Data Scientists Will Soar 28% By 2020, Jobs requiring machine learning skills are paying an average of $114,000, Annual demand for the fast-growing new roles in Data reach nearly 700,000 openings by 2020. I want to grab this opportunity to go beyond! (David Parr & MCIT)


I have mentioned earlier that learning Big Data at Montreal College is a very specific, technical and Specialised program, unlike your University where they teach you the theory of everything!(MCIT)

Let the facts speak for themselves on this one. The average salary of a Big Data developer is CAD$123,889! That's right, there are bigger paychecks and this will be an absolutely blooming industry for the next 10 years. Since there is a significant gap between the demand and supply of Big data skills, the companies are actively looking for Data Scientists, Business Analytics Specialist, Data Visualization Developer, Big Data Engineers, and so on.
Now that we know the gravity of the subject, it is better to stike while the iron is hot! Our Fast-track programs will get you on the right track to be Job-ready. Not only do we build our programs with the help of industry experts, but also keep them updated by analyzing what is prominent in the current IT market.
* Redacted from student conversations , recordings and notes.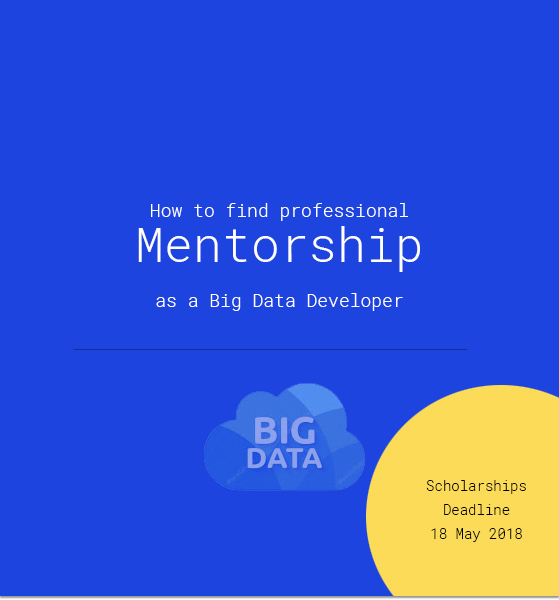 Mentors
I would like to mention that you cannot break into the industry easily without a mentor. So, go get one. Beg borrow or steal! Here at Montreal College, we give the right mentorship even after the course is finished to stay connected with the Market. (Denith)
Join us on 26th of May for an interactive discussion to know more about our Big Data Diploma program and its relevance in the industry. Our instructors and program coordinators will be happy to answer all your questions after the presentation. 80% of success is showing up!
I want you to have a chance to get career advice and meet with our subject matter experts. If you are looking for a place to start, then check out our programs and courses to see what we have to offer. Learn more
Details
Venue : Montreal College of Information Technology
Time : 2:00 PM
Date : Saturday, 26th May, 2018

Event schedule
Introduction to Big Data

How you can break into the field
Jobs and opportunities
Prerequisites
Enrolment & Finance options
Question time
Refreshments
Who should do this program?

Anyone looking to have a career in Big data requires knowledge and skills from an extremely diverse set of fields: mathematics, statistics, economics, econometrics, IT, and of course, a set of Data tools. This means that while almost anyone with an interest in numbers can get in, everyone needs some sort of training. and Data Analytics is not so much about tools or technologies, it is a way of thinking that allows the use of knowledge, tools and technologies to extract valuable insights from data.Aspiring data scientistsData analysts that have some knowledge about Data Analytics Program and have a good interest in Programming.People proficient in Java and SQL languages and are interested in Data sets and structures.Computer scientists wanting to learn MapReduce and methods for analyzing unstructured data such as text may be eligible.
---
MEDIA RELEASE DECLARATION
Montreal College of Information Technology, its representatives and employees reserves the right to take photographs of him/her and his/her property in connection with the above-identified subject. Participants authorizes Montreal College of Information Technology, its assigns and transferees to copyright, use and publish the same in print and/or electronically. He/she agrees Montreal College of Information Technology may use such photographs of him/her with or without his/her name and for any lawful purpose, including for example such purposes as publicity, illustration, advertising, and Web content.