Description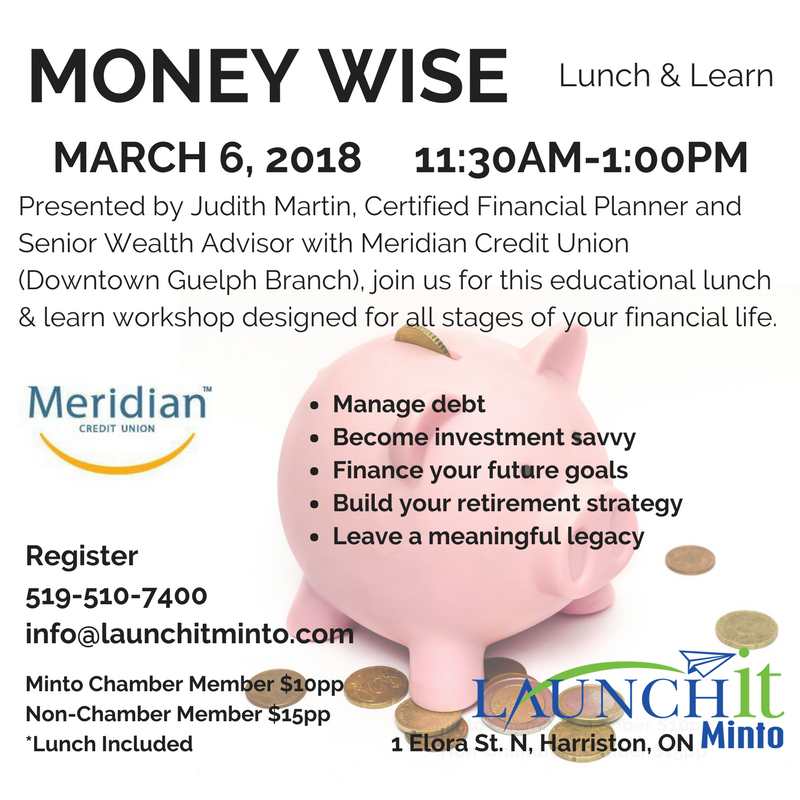 About Our Speaker
Judith Martin, Certified Financial Planner
Senior Wealth Advisor, Guelph
Meridian Credit Union
Each of us has goals, dreams and aspirations. For many of us it becomes difficult to focus with so many conflicting "to-dos". As a Certified Financial Planner with nearly three decades of experience I am able to help each of my members create a workable, reliable plan that identifies the most important financial goals and works to achieve that. I know that the best decisions are made with clear understanding and I have made a commitment to provide my members with the education and advice necessary to make good decisions.
Working together with our members I am at different times a coach, cheerleader, planner and evaluator of success. My focus is helping you accomplish what is most important to you. What you do today will impact the quality of your life tomorrow and I want to ensure that your life is filled with what you consider most important.

Active in my community, I have served on various boards including Queen's University, Chamber of Commerce, Junior Achievement and Rotary. I also spend a lot of my free time in hockey arenas and swimming pools with my two young children.

At Meridian Credit Union we are your partner in business and the community. We offer our members the best in personalized advice, and I am looking forward to the opportunity to show you how we can help you and your family.