Description
Get MORE Business NOW!
This workshop is where you will learn how to close more business - FAST and easier than you ever expected!
Want to grow your business where you are financially independent even location independent?
Want to take those luxurious spa retreats?
Take that cruise to those islands that are on your bucket list?
Give your family the lifestyle you've always dreamed of?
Not have to worry about balancing your bank account as the money flows in?
If you answered yes to any of these questions, this Get MORE Business NOW! Workshop is for you!
One Intensive SUPER Effective Day to change your life forever!
What you will learn, you will use every day for the rest of your life. No hype, just my experience after I learned how to sell. It's a skill you use daily, you just maybe don't realize it.
Thursday, May 25, 2017 9am registration, 9:30 start until 4pm
Montgomery Inn, 4709 Dundas St W (SE Corner of Dundas & Islington)
Lunch & Refreshments included
Free parking, 10-minute walk from Islington Subway or short bus ride
You have a great website, a social media presence, you've had coaching before but your income is stalled at the miserable 5-figure level? Well, then this is the place to close your learning gap.
And you are so worth six-figures and MORE! But don't know how to go about it?
"I closed a $3,300 coaching contract the day after I attended Patti's workshop" Gail Scott
This workshop is an intensive day to learn the basics of the business development process, where you can PRACTICE YOUR OWN pitch and get feedback on it!
Just like pro athletes, practice does make perfect. But don't practice on potential clients but practice in a safe environment where you can get instant feedback on how well you did and what you can do better.
My name is Patti Pokorchak and I'm the Small Biz Sales Coach. I created this workshop out of frustration at seeing so many of my coaching clients lose business opportunities and hold back their success out of a deep fear of selling AND not knowing how to do it properly.
Most entrepreneurs do realize that nothing in business happens until a sale is made — they just don't want to be the one making the sale! But that's unrealistic. The brutal truth is that in today's competitive business world if you don't know how to sell your own product or service, you shouldn't be in business.
I'm guessing you are probably very enthusiastic and excited about your service. If we were having a coffee together in a coffee shop, you'd probably be happy to talk my ear off telling me about it.
But when it comes to telling a prospect about it — you're lost for words, your mouth dries up and you want to run in the opposite direction. True?
Why is that? I believe it's because entrepreneurs have the wrong idea about sales. They've been brainwashed into thinking it's pushy, it's nasty and it's hard. No wonder they don't want to do it!

But my approach to sales is very different.
Most adults will do anything more willingly if it's FUN — and I not only believe sales should be fun, I have made even selling boring bar codes systems FUN and extremely profitable (like over $1 million in sales in one year!).
In my coaching work with entrepreneurs, I help them learn to sell in such a way that it doesn't feel pushy or awkward, but instead it turns out to be fun both for them and the people who buy from them.
And I have a brag sheet of results from happy clients who've had even more fun — because they've multiplied their business success!
For me, it was so much fun watching my clients succeed in sales that I wanted to help even more people than I could coach individually, and that's why I created this business changing workshop
Here are some of the key principles of learning at this unique workshop:
Selling is NOT about speaking — it's listening!
Being curious and caring has helped me sell millions
Selling is NEVER about manipulation or being pushy or 'salesy'
By selling your service to the right people, you are helping others
You can sell from the heart and with integrity
You can attain sustainable long-term business growth through improving your selling skills
And last — but certainly not least — you'll learn to sell more of your services FASTER, EASIER AND at higher prices.
You will be clear and confident in your value so you will find it easy to talk about what you do and the results and outcomes your clients get through working with you. And there will not be a hint of pushiness or manipulation to it but you'll be talking straight from your heart.
If this is what you've always wished could be true — enroll in this workshop today and you'll find out how to close more business by asking simple 'Well, do you want to work with me?' kinds of questions.
"I closed a $3,300 coaching contract the day after I attended Patti's workshop" Gail Scott
________________________________________________________________
Who is Patti Pokorchak and why should I listen to her?

Your intrepid Entrepreneurial Team Leader, Patti Pokorchak, was NOT a born salesperson but a trained geek. No one was less likely to become a million dollar sales pro than she was. Patti was shy, introverted, unconfident and super nervous. But she was lucky enough to be forced to learn how to sell as part of her job at IBM.
She made six figures by the time she was 25 when she decided that there had to be more to life than climbing the corporate ladder.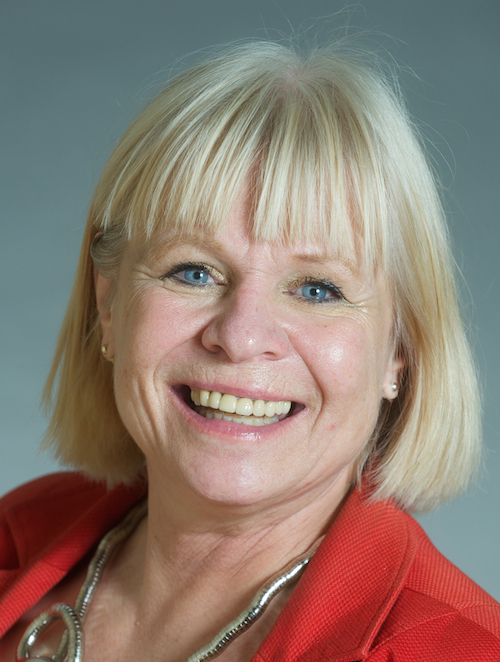 Wanting to live a life with no regrets, she left for a year of travel in Europe and returned nine years later. Finally, after a 30-year detour, she returned to her hometown of Toronto, Canada. Patti has sold around the world to 25+ countries in 2 languages while being labeled 'the nicest person' around. She's proof that you do NOT have to be aggressive nor pushy in order to succeed.
Patti has sold around the world to 25+ countries in 2 languages while being labeled 'the nicest person' around. She's proof that you do NOT have to be extroverted, loud, salesy, aggressive nor pushy in order to succeed. And she has closed million dollar deals with major corporations including selling IBM equipment back to IBM at a surcharge or being 10x more expensive and winning the deal at Bell Canada.
Self-employed since 1992, Patti helped start and run a 7-figure 20 employee software company for 10 years before opening a thriving garden centre and hobby farm - where she knew NOTHING about being a farmer! She has started 11 companies in 25 years and helped grow hundreds of her clients' businesses fast and profitably.
_____________________________________________________________
Will you change your business today?
Will you join me to grow your business fast and profitably?
Learn from an expert who knows where you are and knows the fears too and can show you how to have fun AND make money!
Get your ticket before we sell out! Early bird discounts available.
Contact me Patti at 416-951-3842 or Patti@SmallBizSalesCoach.ca to discuss if this workshop is right for you More information on me and my coaching
Get your business growing NOW!
I love helping you make your passion profitable with my proven practical advice!
See you there!
Patti Pokorchak
Remember: Nothing happens in business without a sale being made.
PS. If after you attend the intensive kick start day, participate fully and do not feel you got value out of it, I will gladly refund your tuition.
I stand behind my proven reputation of being able to help you grow your business and get you from Sales FEAR to Sales FUN! GUARANTEED!