Event Information
Refund Policy
Contact the organizer to request a refund.
Eventbrite's fee is nonrefundable.
Let's all use this time to let go of patterns of thought and action that no longer serve us.
About this Event
"Get more sober."
This is the best advice we've ever been given in addition to being the best advice we've ever taken.
Whether it's booze, drugs, food, toxic thinking, or old addictive stories keeping you from moving through your pain and expressing yourself in amazing ways — we're all addicted to something. We all have external vices and devices that unnecessarily cloud, distract, or destroy our internal landscape.
Now more than ever the call is upon us — ALL OF US — to get more sober. It's time to take down the blocks we have built around our hearts by removing the walls of numbness and dissociation we employ to protect them.
Nobody escaped 2020 unscathed. We all hurt and ached and got scared of things last year. Many of us didn't cope so well. Our mental health suffered.
We gained weight and lost connection with those we care about. We lost loved ones, jobs, stability, and celebrations. We drank more than before. We smoked more than was healthy. We watched too much Netflix. It was a hard year.
You don't need a Ph.D. or an M.D. to understand why - people are hurting. And hurt people search for healing. Unfortunately, we often look in the wrong places, using the wrong thinking, for the wrong reasons.
But with this challenge comes opportunity, and every opportunity is an invitation. We can either use our time or be used by it.
The shock and awe of 2020 have left us but the pandemic is still here. So are the feelings, emotions, beliefs, and behaviors it created in us last year.
It's time to allow yourself the space and strength you need to heal.
Why not walk into 2021 with all of your power, and open-heartedness fully accessible? Why not USE THIS TIME to allow yourself to feel fully, to access your hurt places so you can finally heal them? Why not be present for so many other people around you who are hurting? If presence is a medicinal superpower, why not dive fully into cultivating it?
In this mini-workshop, authors and internationally-renowned coaches Traver Boehm and Dr. Jeremy Goldberg will give you easily applicable tools you can use immediately to:
— Change your relationship to alcohol, drugs and/or food and get sober
— Hold space for the pain you're masking and allow them to release
— Rewrite your limiting stories and start living a life of confidence and clarity
— Build trust with yourself and the people closest to you
— Challenge your perspectives and consider new ways of thinking, doing, and being
How do we know these tools work? We use them ourselves in addition to teaching them all over the world.
Are you ready to get off the hamster wheel of self-sabotage, guilt, shame, and suffering, once and for all?
Join us — 8pm EST Thursday, February 4th for this virtual event. Open to men, women, children, and well-behaved pets.
NOTE: Rather than being merely a lecture or pair of keynote talks, this event will be more like a conversation. Jeremy and Traver will share personal stories about their own experiences with sobriety (many of which they have not shared before), and there will be an extensive Q and A to stimulate community and connection. You will be safe here. We've got your back.
See you then,
Traver & Jeremy
P.S. -- We realize people in need often don't have the means to join classes like ours. We also understand that these are quite difficult times. For scholarship options, please email traver@manuncivilized.com.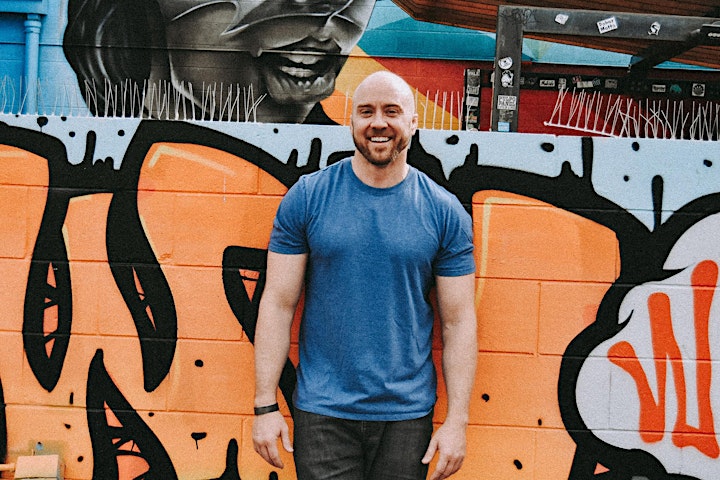 Meet your hosts!
Traver Boehm is the the founder of the UNcivilized Men's Movement and the UNcivilized Nation. He is the author of Today I Rise, and Man UNcivilized as well as a two time TEDx speaker, men's coach and podcaster.
Drawing upon an eclectic background ranging from professional bodyguarding and Mixed Martial Arts to Traditional Chinese Medicine and meditation, Traver also teaches people to skillfully use the inevitable pain of their lives as fuel for growth and positive change.
In 2016 after losing a pregnancy, his marriage, and his business partnership all within weeks of each other, he created a radical social experiment and spent the next 12 months as if it were his last year to live, aptly naming it "The Year to Live Project." Highlights of the year include:
** Volunteering with the dying as a hospice worker
** Meditating for 28 days straight in complete isolation and pitch-black darkness in a Guatemalan hut (I don't recommend this...)
** Living in the frigid Utah wilderness for a month with only a knife, a water bottle, and a blanket
With a passion for people and a unique lens through which to view the human experience, Traver is a highly sought after teacher in the fields of consciousness, relationship, and personal development.
When not teaching workshops or radically shifting the way men experience their masculinity, Traver can be found obsessing over a single word in front of his laptop, chasing surf around the globe, and being awful at yoga.
Cheers,
Traver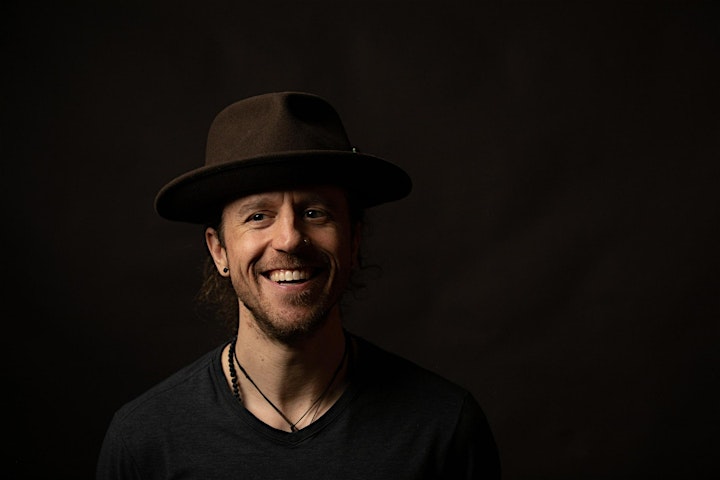 Meet your hosts!
I'm a recovering scientist turned life coach who speaks fluent burrito. I own a van and a man bun and in my spare time, I collect silver linings. People pay me to make them cry.
I worked internationally for governments and universities for over a decade, am an expert in human behavior, and spent five years studying how our brains influence our actions and wrote a Ph.D. thesis about it. I've managed teams of people and millions of dollars.
In addition to my academic background, I've trained myself through countless scientific studies and books related to self-help, self-care, self-growth, and self-doubt. I have an honorary doctorate from the School of Hard Knocks. I've met rock bottom, planted a seed, grew a treehouse into a home, and climbed out of the hole my mind made. Now I help others do the same.
My name is Dr. Jeremy Goldberg, I founded Long Distance Love Bombs, and my mission is to make kindness cool, empathy popular, and compassion commonplace. I want to make the world better than it was yesterday. As part of that purpose, I write articles, send emails, host retreats and workshops, coach clients, have a podcast, write books, and make spoken word poetry videos. I am also active on Facebook and Instagram, leading an online tribe of more than 60,000 badass humans.
Thank you!
Jeremy
Date and Time
Location
Refund Policy
Contact the organizer to request a refund.
Eventbrite's fee is nonrefundable.