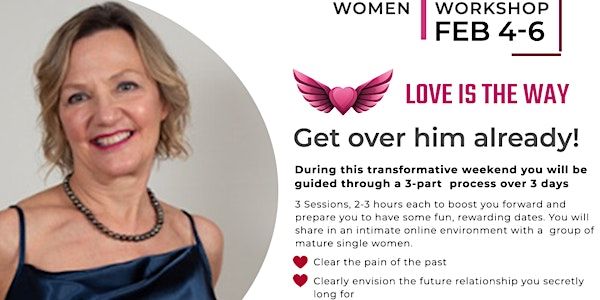 Get Over Him Already - Clear the Way for the Month of Love
Shares, stories, activities and new tools keep it fun, informative, interactive and empowering.
About this event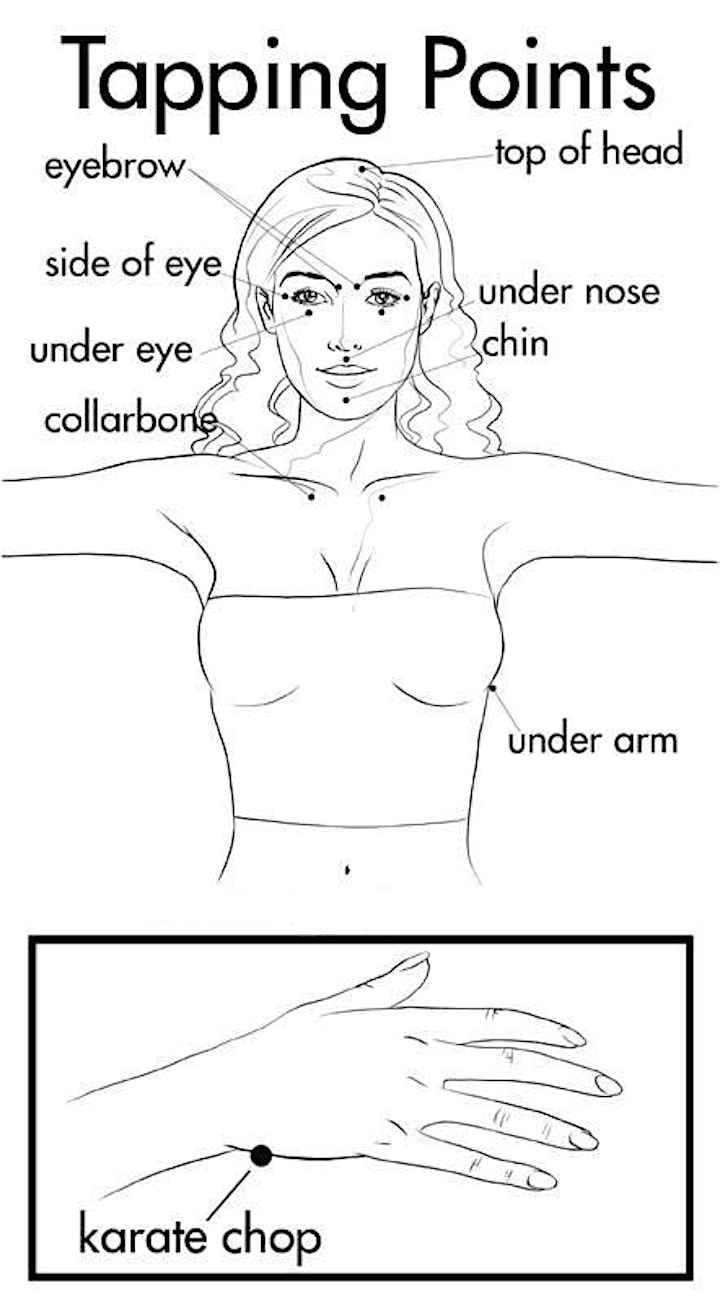 In each interactive zoom session we use tapping (Emotional Freedom Technique) to clear the past hurt, visioning to create a different future, and get you equipped with intentions, confidence, tools and support, moving forward. How does that sound?
MARK YOUR CALENDARS! Each session will have a 20 minute break.
Session `1: Friday, Feb 4 - 6:30-9:00 PM PST - Don't miss this one!. Your dates will have to wait until tomorrow! You need to clear your beliefs and emotions tied to past loves, the patterns of the past, and energy still invested in past relationships, so you are ready show up for your next relationship being fully present and your best self.
Session 2: Saturday, Feb 5-12:00-2:30 PM PST- Continuation of Friday session using Emotional Freedom Technique group tapping. Then we move into a visioning of future relationship
Session 3: Sunday, Feb 6 - 12:00 -2:30 PM PST - We will recap, answer your questions, get more tools and support you to go boldly forward to create your ideal relationship. Finish with a mini-celebration and free gift announcement!