Sales Have Ended
Registrations are closed
Call-in information: You are invited to call Webinar 2 on Lifesize. Join the meeting: https://call.lifesizecloud.com/4530391 Join the Lifesize meeting using Skype for Business: https://skype.lifesizecloud.com/4530391 Call in by Phone (audio only) Canada: +1 (844) 572-5683 Meeting extension: 4530391# Additional numbers: https://call.lifesize.com/numbers Calling from a Lifesize conference room system? Just dial 4530391 with the keypad. Other ways to call: https://call.lifesize.com/otherways/4530391
Sales Have Ended
Registrations are closed
Call-in information: You are invited to call Webinar 2 on Lifesize. Join the meeting: https://call.lifesizecloud.com/4530391 Join the Lifesize meeting using Skype for Business: https://skype.lifesizecloud.com/4530391 Call in by Phone (audio only) Canada: +1 (844) 572-5683 Meeting extension: 4530391# Additional numbers: https://call.lifesize.com/numbers Calling from a Lifesize conference room system? Just dial 4530391 with the keypad. Other ways to call: https://call.lifesize.com/otherways/4530391
About this event
Welcome to the Get Ready Workplace IPAC Program
Every Hospital has an infection Prevention and Control (IPAC) Program to protect their staff, patients, and visitors from communicable diseases – now due to the COVID-19 pandemic every workplace needs an IPAC program.
Get Ready has been developing pandemic programs for hospitals for over ten years. We provide a complete certified Workplace IPAC Program to ensure employers are compliant, employees are safe, and customers feel confident to use your business services. Take this webinar where you will hear about the Welcome to the Get Ready Workplace IPAC Program.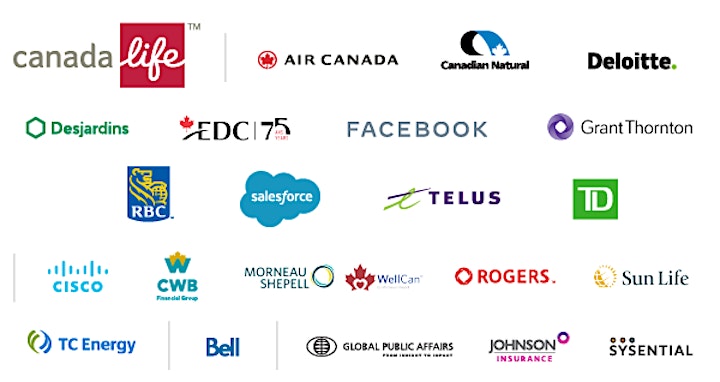 Organizer of Get Ready Workplace IPAC Program
Since 1925, the Canadian Chamber of Commerce has connected businesses of all sizes, from all sectors and from all regions of the country to advocate for public policies that will foster a strong, competitive economic environment that benefits businesses, communities and families across Canada.
With a network of over 450 chambers of commerce and boards of trade, representing 200,000 businesses of all sizes in all sectors of the economy and in all regions, we are the largest business association in Canada, and the country's most influential. The primary and vital connection between business and the federal government, our views are sought after and respected by government, business leaders and the media thanks to our well-researched reports, analyses, position papers and policy resolutions that reflect a broad business perspective.