Description
FROM STRESS TO HARMONY IN ONE STEP
Oh stress …stress…. stress……stress…
How much has been written about it? How much have we heard about it? And how much we know about it!?! With all this knowledge, stress still remains one of the most common problems in a person's life.
Stressful situations may occur at home, at work, out in the street, when you visit someone, etc.
If we behave inappropriately in a stressful situation, we often regret it, don't we? Our status at work and in our family, relationships with relatives and friends, depend on how we behave at that moment (words said, actions taken), etc. Our reaction to a stressful situation effects not only our relationships with people in our lives, but our health!
Stress causes shrinking of blood vessels in the whole body. It can also damage our organs. If it is the heart, then it will manifest itself in the form of angina, and sometimes as a heart attack; if the stomach – then it is gastritis or ulcer; if the pancreas – pancreatitis or diabetis; if the uterus – myoma. Shrinkage of brain blood vessels can manifests into migraines. Shrinkage of blood vessels throughout the body causes high blood pressure. This list may go on forever.
So you may ask:
- How do I avoid stressful situations?
- Is it possible to avoid them at all?
- How do I behave in such situations?
- How do I react in such situations?
- Is it possible to learn to use such unpleasant moments in life beneficially?
- Are there new effective methods for stress?
Is there a universal pill from all stresses?
It turns out there is!
And it is ….. but one step at a time :-) !
In this training we will discuss:
- what stress is and where the root of all bad stress is
- causes of stress
- why different people react differently to the same stressful situations
- how to learn to perceive stressful situations differently
- how to learn to forgive and even how to be grateful to our offenders - Is it even possible? Of course!
- how to find happiness and harmony in what there is out there or in what you have now
- how to constructively use our mistakes in everyday life
- how to comprehend that our life is what we make of it
- and that there are no accidents in life
and much more interesting stuff...
OUTCOME OF THE TRAINING – YOU WILL OBTAIN:
- peace of mind
- remove internal tension
- stop being hard on yourself
- stop finding faults with yourself
- begin respecting yourself
- acquire internal peace and harmony with yourself
- learn to enjoy every minute of your life
- learn to use creativity in your life
Your donations are welcome!
Meet Our Instructor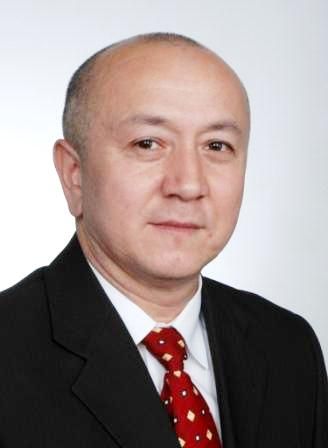 The seminar will be taught by Shavkat Ibragimov, a surgeon, urologist, acupuncturist, psychologist, author of the book "Our Reality and How to Change It", as well as a self-improvement instructor, and author of seminars "Man and Woman", "About Love", "Is There Room for Accidents in Our Life?", "Lemon", and many other well-being courses, including a retreat "MY LIFE MY CREATION".
What People Say About Shavkat's Trainings
I have discovered the world of human capabilities, as creators of life and destiny. Thank you very much for your sincerity and love for your vocation, for your artistic skills and sense of humour, through which you show us and remind us about our abilities to manage not only our health but other areas of life as well.
Larisa L.
People who have not experienced those drastic changes that happen during and after the training, have difficulty believing those who feel these changes everyday now.
My world has become brighter, lighter and kinder!!! Everybody takes from the training what they need at this time of their lives. The course has played a big role in my life. I have relieved myself from pain I had been accumulating for years, I forgave myself for past mistakes, I forgave others for past wrongs, I have accepted myself as I am. I feel an internal force, it is difficult to describe, one must feel it. There is no pompousness or low self-esteem. I have natural love of myself, my body, my character, how I look and other parts of me.
I am healthy. I have strength and confidence.
Irina


Meet Our Facilitator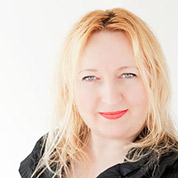 Larysa Grant
Founder of Intelligence Connect and award-winning speaker, Larysa has been helping her clients get their ideal careers in the shortest time possible. Please read more HERE