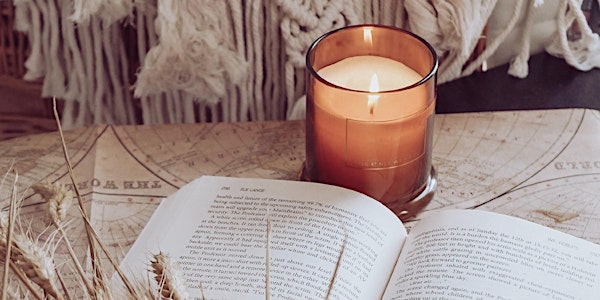 Get Unstuck-Soul Therapy Creative Journal Circle
Come together in a bi-weekly virtual Healing journal circle to create a community to transform yourself, learn & connect in a safe space.
About this event
WELCOME TO THIS LEARNING & JOURNALING SESSION. Come together in a virtual journal circle deep dive to transform yourself in a sacred safe space. Our deep-dive journal circle also provides an interconnected flow of topics from one session to another all along the lines of supporting your mental health from the privacy of your own home.
Every 2 weeks there is a different therapeutic topic that will be discussed and then there will be time for creative writing centered around deep dive writing prompts to support you in excavating your true authentic self and guide us together in our journey. Attend any or all weekly sessions going forward, grow yourself spiritually, mentally, and emotionally over time, and mostly learn how to love yourself through your own journey.
Every week you will have a short teaching on the topic, and the chance to write creatively using the journal prompts provided that will be based on the weekly inner work topic. Then we open up for Q& A time permitting.
These sessions are not a replacement for professional therapy. If you are looking for private professional counseling therapy sessions only please visit www.insightful-self.com and book a free 20-minute consultation and we can book your virtual or by phone session.
Keep your eye out for assorted times and days available. Currently, we are meeting Saturday evenings together. This is your opportunity to give yourself the time for self-care and compassion for yourself.
All you need is a quiet space, something to write with, paper or a journal, and a candle is optional.
Lots of love… Angela