Get Your Act Together ~ How To Organize Your Life & Finances
Sales Have Ended
Registrations are closed
Thank you so much for registering for our advice event. We look forward to the opportunity to meet you in person! Meanwhile, following me on Facebook, Twitter and LinkedIn for access to informative and helpful articles and tips to help you feel more confident in your finances! Facebook: https://www.facebook.com/Jayelene-Catala-Financial-Planner-RBC-Financial-Planning-412298515609384/ LinkedIn: https://www.linkedin.com/in/jayelene-catala-cfp-09416431 Twitter: https://twitter.com/RBCJCatala Warmest regards, Jayelene
Sales Have Ended
Registrations are closed
Thank you so much for registering for our advice event. We look forward to the opportunity to meet you in person! Meanwhile, following me on Facebook, Twitter and LinkedIn for access to informative and helpful articles and tips to help you feel more confident in your finances! Facebook: https://www.facebook.com/Jayelene-Catala-Financial-Planner-RBC-Financial-Planning-412298515609384/ LinkedIn: https://www.linkedin.com/in/jayelene-catala-cfp-09416431 Twitter: https://twitter.com/RBCJCatala Warmest regards, Jayelene
Description
Don't know where or how to start? Are you overwhelmed with the piles? Never enough time in the day to get organized?
It's a New Year and an opportunity to start fresh. Wouldn't it be nice to feel like you're in control? This presentation is an excellent way to begin the year with some great tools and helpful hints in how you can really "Get Your Act Together".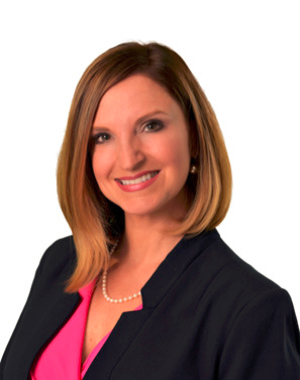 Another in her series and one you won't want to miss. Join Jayelene Catala, RBC Certified Financial Planner and speaker for an exclusive, fun and informative night out with the opportunity to meet and connect with interesting and like minded individuals like yourself.
Jayelene will discuss some important tools and habits you can learn to help you get a better handle on your finances and set yourself up for success in reaching your financial goals. Feel free to invite your friends as it's always more fun with a buddy.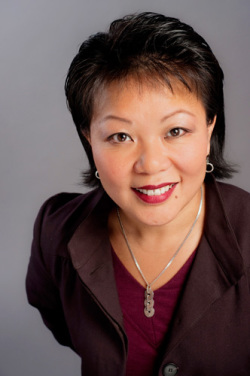 We are also very excited to welcome our co-presenter and professional organizer Linda Chu. Linda comes from a strong background of over 20 years in the high-end hospitality industry where she became an expert in maximizing productivity. Entreprenuer and owner of Out of Chaos, her and her team to deliver highly effective, customized organizing solutions.
Linda is the founder of the BC Chapter of Professional Organizers in Canada. As a leader and spokesperson in her field and when she's not delivering professional organizing services, she shares her office and home organization tips regularly in workshops, seminars and various media appearances including CityTV's Breakfast Television, CBC Radio's BC Almanac, The Globe and Mail, Chatelaine Magazine and many more.
She's excited to share her 5 Step Process on how to get organized and stay organized to help you reduce stress, improve productivity and start the year off right!

Where: 36th Floor - RBC Royal Bank Tower
1055 West Georgia Street, Vancouver, BC
When: Wednesday January 30th, 2019
Doors open & Welcome Reception 5:00 pm
Linda Chu, 5 Steps to Reclaiming your SPACE 5:30pm - 6:15pm
Jayelene Catala, Getting Your Financial "Ducks" In Order 6:30pm - 7:15pm
Networking & Mingle at 7:15pm - 7:45pm
Jayelene Catala | RBC Royal Bank | Royal Bank of Canada
1025 West Georgia Street, Vancouver, B.C., V6E 3N9 | T. 604-665-6325 | C. 604-619-8073 | F. 604-665-0315
Jayelene Suzanne Catala, CFP | Financial Planner | Investment & Retirement Planning | RBC Financial Planning | Royal Mutual Funds Inc.
Financial planning services and investment advice are provided by Royal Mutual Funds Inc. (RMFI). RMFI, RBC Global Asset Management Inc., Royal Bank of Canada, Royal Trust Corporation of Canada and The Royal Trust Company are separate corporate entities which are affiliated. RMFI is licensed as a financial services firm in the province of Quebec.
® / ™ Trademark(s) of Royal Bank of Canada. RBC and Royal Bank are registered trademarks of Royal Bank of Canada. ©2011 Royal Bank of Canada.