About this Event
4 Tools to Get Your Happy On - an online class
During this time of great change we can be feeling stuck, overwhelmed and not sure what to do. If you are ready for more tools to Get Your Happy On at a time of great change... this class is for you.
Are you stuck in a place in your life where happiness seems impossible? Or maybe you would just like a little more joy to show up?
Welcome to this Access Consciousness introductory class with 4 easy tools to create happiness as your daily reality!
What choice for happiness do you have available, that if you made it, would create a greater life, a greater reality for you, and a greater world for us all?
If you make the choice for happiness and play with the 4 tools introduced in this class to get out of the YUCK when you are STUCK, the problems in your life will start to dissipate and change. The better relationships, happier body, joy and money will follow!
Before this class with your facilitator, you can learn more about the tools and get a head start at www.accessconsciousness.com/getyourhappyon
What is it you can choose today that will bring you happiness right away?
This is an online class. Upon registering you will receive a welcome email with the Zoom Link needed to join the class. You can join from anywhere in the world.
We have 4 calls in this series. You can choose to join one class, or come to all four.
Each class will go live on Zoom in Central Standard Time.
GET YOUR HAPPY ON CLASSES TO CHOOSE FROM:
Friday March 20th @ 7 pm (cst) $10
Sunday March 22nd @ 2:30 pm (cst) $10
Tuesday March 24th @ 7:00 pm(cst) $10
Thursday March 26th @ 7:00 pm (cst) $10
BONUS CALL: Friday March 27th @ 7:00 pm (cst) FREE
Sign up for ALL 4 CALLS & THE BONUS CALL: $20
All calls on in Central Standard Time. For your time in the world... please visit:
For more info about Christine & Tanja, check out our recent Capacities Unleashed Creation Call here: https://www.facebook.com/christine.ciona/videos/10158577971105931/
Or visit our website: https://www.capacitiesunleashed.com/
Live zoom | with audio and video replays available afterward.
Also available as single calls.
Get some clear tools that you can apply to your daily life to help you go from SPIN to SPACE.... CRAZY to CREATIVE.... and WORRIED to WONDERFUL.
All ages are welcome to this GET YOUR HAPPY ON EVENT.
GET YOUR HAPPY ON – is your invitation for more ease & joy in your life!Do you ever feel stressed, exhausted, anxious, or depressed?Would you like to truly change that?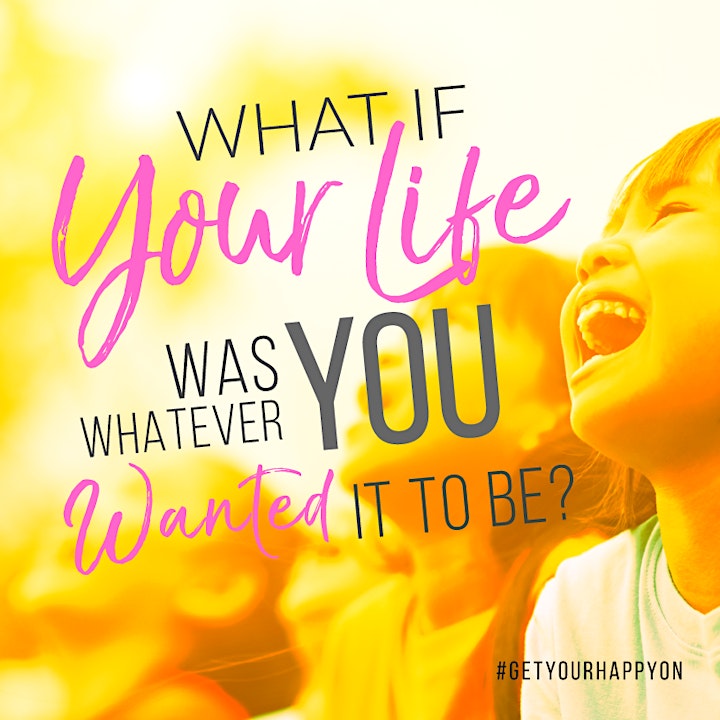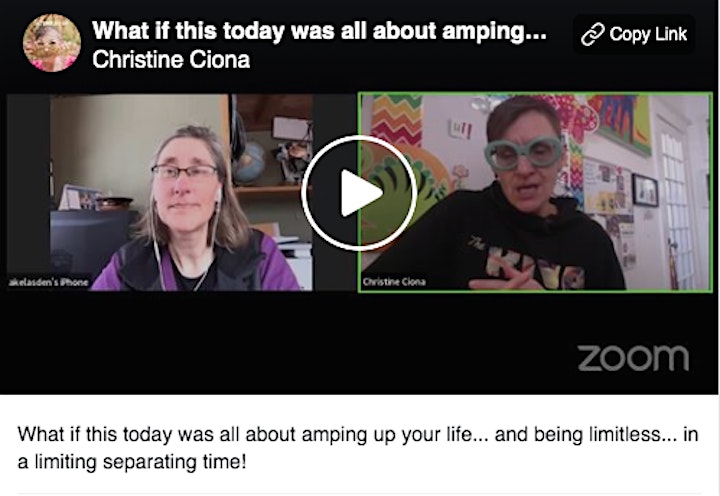 CHECK OUT OUR NEWEST FACEBOOK EPISODE ALL ABOUT GETTING UNSTUCK AND CHOOSING...EVEN IN A TIME OF CRAYCRAY
https://www.facebook.com/christine.ciona/videos/10158577971105931/