Description
Waterloo Wellington Fund Raising Executives
Annual General Meeting & Lunch and Learn with Carly O'Brien "-Get Your Organization Noticed And Found - In Digital and In Life"
11:30 am Registration
12 noon Lunch
12:15 Speaker
1:00 pm Annual General Meeting
Carly O'Brien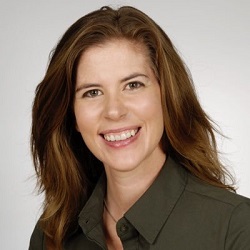 Since 1996, Carly has been working with groups and individuals to advance thinking and excellence inperformance. Clients include post-secondary institutions, private business owners, not-for-profit leaders and business partnership teams. Clients seek Carly out for her practical way of articulating situations, offering practical suggestions and for meeting them where they are to help them achieve their own goals. Her own mission is Diningrooms through Boardrooms and as a member of the team at Intrigue Media, she helps empower leaders to strengthen communities. Carly has herself opened a successful professional services business that operated successfully for several years before she chose to join a larger team and scale for greater impact.
Carly O'Brien
Intrigue Media
Intrigueme.ca
O - 519 265 4933
C - 519 830 3545
55 Delhi Street, Suite 201
Guelph, On
N1E 4J3