Description
Ah, operations. Ah, workflow. Ah, marketing, finance, human resources, strategic day-to-day, supply chains.
Are you constantly iterating ways of working to find the most efficient way and get the most results?
Yep! Say most service providers. It can be hard to see where you have inefficiencies and financial waste when you work for yourself or on a small team.
Come join us for a workshop led by Stef Brandner from Flow With on how to optimize your day-to-day without spending $ on unnecessary software. Unpack your workflow and create something new for yourself so you can get on with serving your impact-driven clients.
About Stef Brandner
Stefania Brandner is the founder of Flow With an operations consulting agency. She works alongside investors to ensure that the startups they fund can actually deliver the impact they intend to.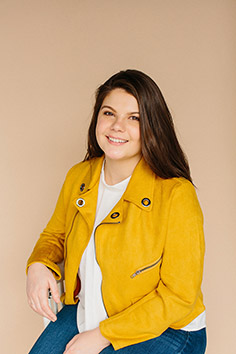 Organizer of Get yourself in flow
Good Work Society brings together freelancers, small businesses, contractors and consultants who all have one focus: to work with purpose-driven clients and support them in fulfilling their mission. Our goal is to give you a community of people with similar values and going through the same experiences so you can network, collaborate and learn how to create a thriving business while also doing meaningful work.
Through monthly events, you'll experience talks, presentations and workshops from leaders in this space. We have had presenters who work in or founded B Corporations, social enterprises, nonprofits, agencies, and consultancies. Through their knowledge and community discussions we'll all work together to develop a variety of skills covering:
Marketing and Position

Networking and Sales

Productivity

Finance

Public Relations

Storytelling

And so much more...
What people are saying:
"Excellent events & I always learn something new & leave feeling connected & energized"

"This is a great initiative, thanks so much for doing this"
Join us at this upcoming event, and connect with us on Instagram to discover how you can join this community and help support the social impact and B Corporation movement in BC.