#GetParityDone-Tech2030 encourages transparency, commitment & collaboration outlining a path for every org. to accelerate their outcomes.
About this event
The STEM parity picture in 2030 has moved significantly. Women make up 50% of STEM board seats, the women in the STEM leadership pipeline has doubled to 40% and 30% of VC funded tech companies have a woman cofounder with a major stake in the business she leads.
The Sara Kirke Declaration calls for measurable goals to move to parity in STEM by 2030, breaking the current lack of momentum. The associated #GetParityDone - Tech2030 Pledge encourages transparency, commitment and collaboration outlining a path for every organisation to accelerate their outcomes.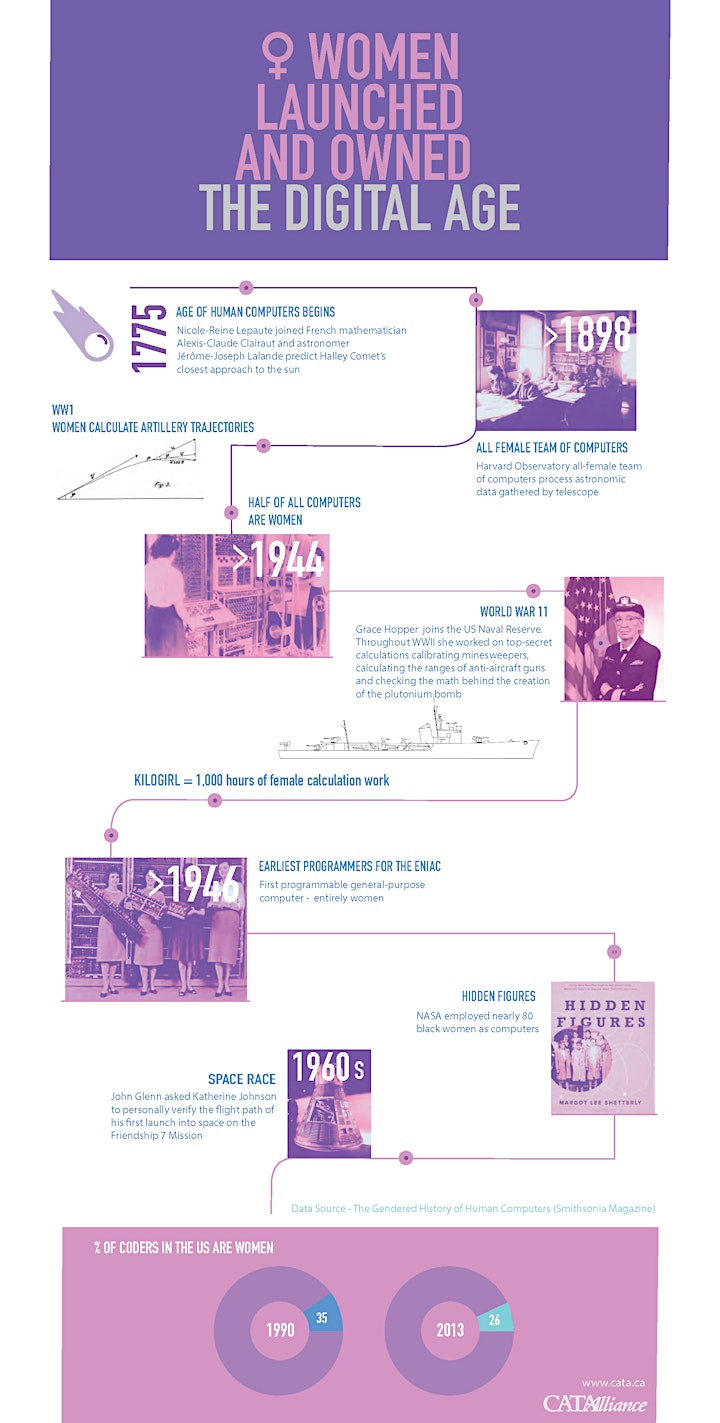 Organizer of GetParityDone Tech2030
We are
C-SuitelLeaders accelerating the adoption and export of emerging technologies and intellectual property.
Our mandate is growth
To connect market demand with science and technology driven companies, research institutions, talent, & non-profits. The Alliance enhances private and public policy collaboration and amplifies the Canadian Technology brand.
We believe in Canada's world class innovators, our leadership in science, research and development and the potential for greater commercialisation of Canadian technology.

Contact: CATAAlliance CEO, Suzanne Grant at email suzanne.grant @ cata.ca, website: www.cata.ca, for commercialization, market research, networking, events, access to other associations, and professional development, across the nation.
Join us here:
http://www.linkedin.com/groups/Canadian-Advanced-Technology-Alliance-CATA-37239/about