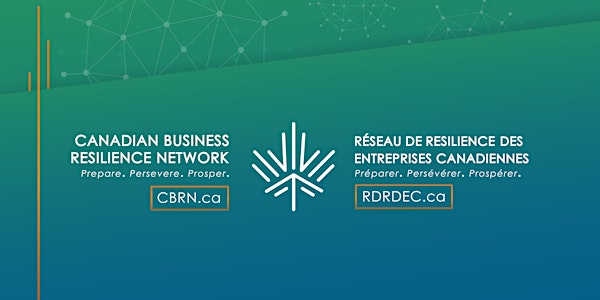 Getting back to business | Webinar with Canada Post
Free Webinar
About this event

Getting back to business: Adapting your marketing message for the new 'business as usual'
As the retail landscape has dramatically changed over the last few months, small businesses have had to navigate challenges they may not have anticipated – having to transition their brick & mortar store online, or optimize their online presence, or introduce new service options for their customers. Regardless of the scenario, businesses have had to adapt their business models at the onset of the pandemic and now, are faced with the next phase, transitioning into 'business as usual', where the 'usual' has changed.
In this session, Mamta Dogra, Senior Manager, Small Business Marketing, Canada Post, will share tips and resources on how to get your message in-market as you adapt your business, generate renewed brand awareness, and find the right customers.
Expect to walk away with a greater understanding on how to adapt your marketing message, develop effective campaigns, and earn customer loyalty. The team at Canada Post wants to help your business survive, adapt, and thrive in this new landscape.