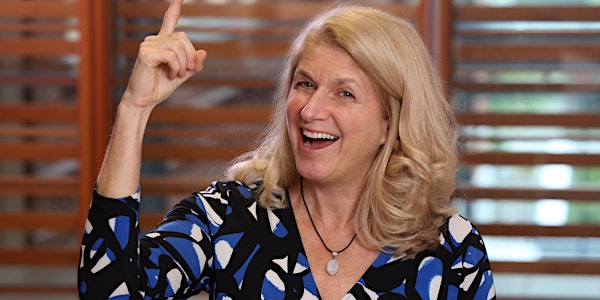 Getting Comfortable Being Uncomfortable - Presented by Shari Hughson
Have you ever wondered how and why other people seem to just make things happen, do new activities, and lead really interesting lives?
About this event
Research has shown that routines, complacency, and patterns in life are actually making your performance, creativity, and learning sub-optimal.
Shari weaves a compelling tale of her adventures with simple methods for shaking up your life and stepping into discomfort! Join us for an energizing journey that starts with this first step.
Shari Hughson is an entrepreneur, educator, social innovator, & extreme adventurer.
She started her first business in her 20s & won CIBC Entrepreneur of the Year before the age of 30. Shari recently won Canada's Top 50 Most Influential Business & Entrepreneur Female Leaders of the Year in 2021 by SME Canada.
She has owned 6 health companies & 4 e-commerce sites, and today is a Founder & Fractional C.I.O. & C.O.O., & an Adjunct Lecturer at Queen's University. Shari won a National Honour from the First Nations Health Authority for a project that impacted the mental health of a remote community in 2013. Shari is an engaging educator, public speaker, and advisor on topics of innovation, entrepreneurship, social impact, business, well-being, and courageous leadership.
Well-Written, Effective Online Marketing For Your Unique Business
okwrite Technologies, Inc. is women-led. Our team consists of Camille Croteau, Ph.D., COO, Erin Foley, Editor in Chief, and Amy White, Staff Writer and Head of Growth. okwrite is globally recognized as a leading content marketing agency and Canada's #1 content marketing agency. We know good content and effective planning. WEBSITE