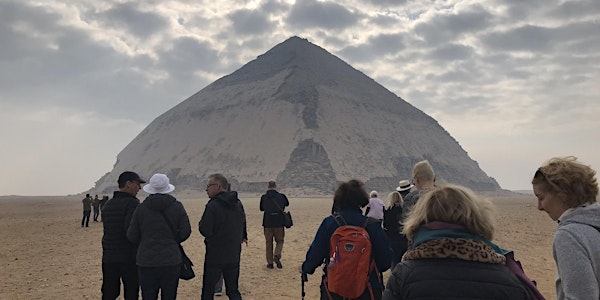 Getting Fit for Egypt and Greece Travel
Thinking about an exciting trip to Egypt or Greece? Over 50 ? Let Laura of AEA and Erin of Vintage Fitness discuss how to get in shape!
About this event
Post Covid, many of us are planning an adventurous trip abroad. How fit do you need to be to travel overseas to these exciting destinations? Are you over 50 - with a few health/mobility concerns? Or reasonably fit - but want to build up endurance to tour smarter?
Erin Billowitz, owner of Vintage Fitness (fitness for 50+ www.vintagefitness.ca)-- and Laura Ranieri Roy of Ancient Egypt Alive will discuss all you need to know to travel fit ...in a free and informative one hour webinar.
It's a must for those curious about getting fit for travel -- and learning what is required to join a tour and visit ancient sites, crawl into pyramids, tackle "vertical" terrain in Greece and Egypt!
(At Ancient Egypt Alive we have some fabulous expert-led tours in Nov 2021 and Feb, Sep and Nov 2022 Check them out at https://www.ancientegyptalive.com/travel-experience/)