Your Trusted Cybersecurity Career Guide
About this event
"Let us guide you throughout the lifecycle of your career."
All proceeds go to support a more diverse and inclusive cybersecurity community!
WCS2 Members can login to the Members Portal to retrieve the promo code for 50% off the price of admission.
Note: Select the date, enter the promo code and your WCS2 Group Member ticket with discount will be revealed.
What you'll learn:
What is cybersecurity?
Why is cybersecurity important?
Misconceptions vs Facts
Roles & Responsibilities
Certifications
Salary Expectations in Canada/US
Community Support
Scholarships & Funding
Next Steps 1, 2, 3...
Note: Due to the high level of interest in this event and waitlist, registered participants are required to confirm attendance in advance. Only confirmed attendees will be granted access. We reserve the right to refuse access to registered users. Especially those who violate our Code of Conduct.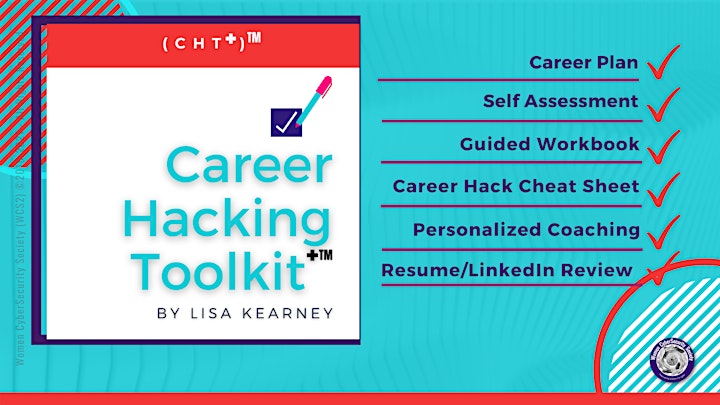 Attend the session to receive 15% code off the comprehensive Career Hacking Toolkit!