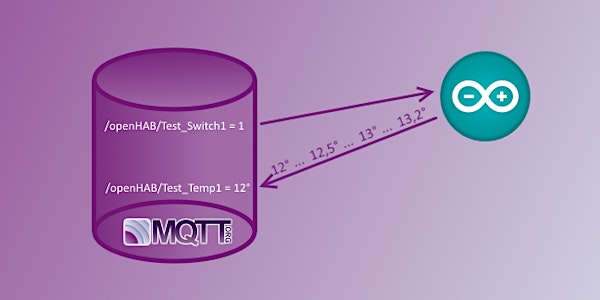 Getting started with MQTT
When and where
Location
UCW LABS LTD. 250 - 997 Seymour St. Vancouver, BC V6B 3M1 Canada
Description
This workshop provides a fundamental understanding of MQTT and hands-on experience of how easy it is to create your first Arduino application sending sensor data via MQTT.
Message Queuing Telemetry Transport (MQTT) is a machine-to-machine, publish/subscribe protocol. It works with TCP/IP and is suitable for low data transmission or when conservation of bandwidth is the priority.
In this protocol, end-users or clients communicate through a "broker" (server). Data is sent to the broker using a "topic" and other clients can receive this data from the broker if they have subscribed to this topic.
This workshop explains the workings of the protocol, and how to use the same to transmit data at a low rate using Arduino IDE.


What you will know after the workshop:
Overview of MQTT

Comparison between MQTT and REST API

Using MQTT libraries with Arduino IDE

Publishing sensor data to MQTT broker

Challenges
Write a simple MQTT example to send temperature readings to MQTT broker

Create an example to use MQTT via WiFi connection

Attempt other MQTT libraries
Components
Don't miss this chance to find out about MQTT and Arduino development and gain hands-on experience of how easy it is to create your first Arduino application sensing sensor data via MQTT.
Each attendee is eligible for an extra 4 hours with their next month subscription at IoT Hub Lab.
The #HackTheBase IoT Hub Lab is a creative space dedicated to prototyping and inventing, all sorts of microcontrollers with various types of connectivity (WiFi, LoRaWAN, GSM, LTE-M), and tools such as screwdriver, voltmeter, wirings, as well as an excellent program filled with meetups, workshops, and hackathons to the community members.