Getting strategic with digital

Monday, 18 April 2016 from 8:00 AM to 12:30 PM (MDT)
Event Details
This event is sold out. To get your name added to the waitlist, select "join waitlist" from the ticket order screen.
---
The fast-paced, ever changing digital world has transformed the way we communicate — both personally and professionally. A profession that was once the writer's domain is now shifting to favour digital "natives" whose core responsibilities include website development, social media and online advertising.
Communicators are increasingly charged with shaping their organization's digital strategy, leading complex website and intranet projects — developing a deeper understanding of information technology along the way.
Join IABC Edmonton, CPRS Edmonton and nForm for this half-day packed with case studies and panels covering a range of topics related to digital strategy.
From evolving into a digital-first team to analytics to content marketing, the day's sessions will feature presenters and panelists who have led the charge on digital for their organizations.
This event is sponsored by Postmedia.
Sessions
Becoming a digital-first communications team: Our panel of senior practitioners will talk about the challenges, pitfalls and rewards of leading their organizations into the digital age.
Introduction to analytics: Website and social analytics give you lots of data to look at, but what should you do with it? Learn how to make analytics work for you and understand how your communications efforts are having an impact.
Analytics & digital strategy: In the world of digital marketing, analytics and reporting is typically looked upon as a "how did we do?" activity. As communicators become more and more involved in the world of digital strategy, it's crucial to realize that analytics can do more than just tell us how many "hits" we got on our site. By using data from both internal and sources, we can move away from a typical "get this up on the web (and tweet about it, too)" approach and take a more strategic approach to digital communications.
Shaping your organization's digital strategy: Change means opportunity. As technology transforms our profession, savvy communicators are using their digital skills to influence their organizations and advance their careers. In this panel we'll try to answer two questions: the first is how can we influence our organization's digital strategy? The second is more ambitious: can our knowledge and experience with digital get us a seat at the big strategy table?
About our presenters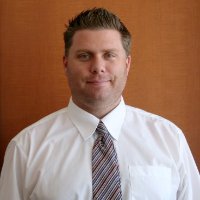 Matthew Brown, Manager, Digital Experience, Servus Credit Union
Matthew is currently the Web and Digital Media Manager at Servus Credit Union, and recently joined the newly formed Digital Banking team. For the past six years, he has been at the center of the marketing department's transformation from being a traditional marketing team to one focused on digital strategy and using insights, analytics and measurable results to drive decision-making. With the formation of the Digital Banking team at Servus, Matthew is now engaged in realizing and bringing their digital strategy to life by focusing on developing an omni-channel web experience for Servus that extends across their member and public facing digital properties.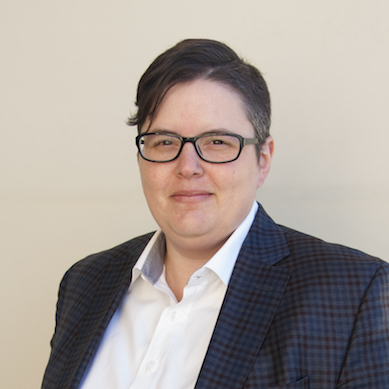 Dana DiTomaso, Partner, KickPoint
Dana is a partner at Kick Point, where she applies marketing into strategies to grow clients' businesses, in particular to ensure that digital and traditional play well together. With her deep experience in digital, Dana can separate real solutions from wastes of time (and budget). Dana was born in a steel mill but overcame these humble beginnings to move to Edmonton in 2010. In her spare time, Dana is the president of the Advertising Club of Edmonton, co-leads Ladies Learning Code Edmonton and is the weekly technology columnist on CBC Edmonton AM. She also enjoys drinking beer and yelling at the Hamilton Tiger-Cats.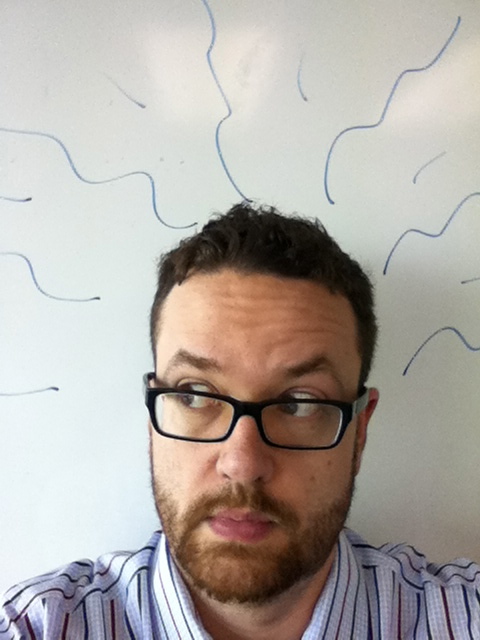 James Klassen, Digital Product Manager, Alberta Motor Association
James came to AMA 4.5 years ago after spending almost a decade as a market research and online marketing consultant in the technology, finance, and oil & gas industries. He is currently the Digital Product Manager for AMA Insurance where, as a digital marketer and product manager, he spends most of his time learning about and advocating for customers. When he's not at work, James tries to treat every week like it's Shark Week.
Leopold McGinnis, Website Manager, Alberta Medical Association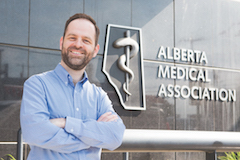 Leopold McGinnis is the Website Manager for the Alberta Medical Association and Founder/President of Red Fez (www.redfez.net), a social media network for readers, authors and other creativity-loving types. He's worked in the digital communications field for well over a decade doing pretty much everything you can think of, which makes him either well-rounded or a big-time nerd. Some highlights include building support for, developing and maintaining corporate intranets and creating and implementing strategies for social media and online publishing. Leopold holds a BAsc in Communications from Simon Fraser University and a Masters of Information with specialization in Knowledge Media Design from the University of Toronto. (He applied for Masters of the Universe program, but they only accept two people a year…) In his spare time he used to write and draw. Now he has a kid.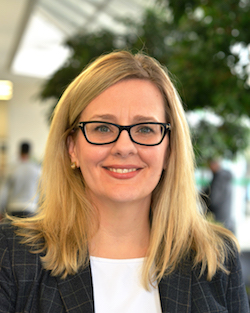 Jennifer Mitok, Assistant Director, Digital Communications, Alberta Environment and Parks
Jennifer Mitok is an Assistant Director of Communications with Alberta Environment and Parks where she oversees a team of digital content, technology and social media specialists. Jennifer's professional background includes experience in web and mobile app development, communications and social media strategy and most recently developing experience in online engagement. Environment and Parks has recently invested in an online engagement platform for citizen engagement, which will allow government to further engage with citizens and stakeholders on Alberta's numerous Environmental issues. Her previous work experience includes Alberta Culture and Tourism, the Alberta Public Affairs Bureau, NAIT and private sector. Jennifer holds a BA in Political Science and Economics and an MA in Communications and Technology from the University of Alberta.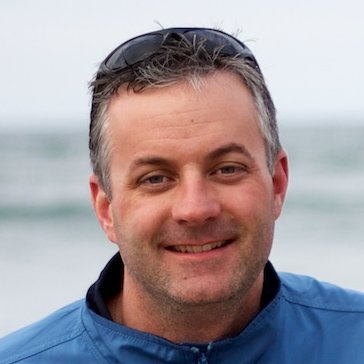 Tim Schneider, Director, Digital Analytics, University of Alberta
Tim Schneider is the Director of Digital Analytics at the University of Alberta where he's created a measurement program that's guiding the university's digital strategy. Tim leads a small team of analysts that examine the performance of the U of A's digital marketing efforts and provide recommendations on strategy, content, SEO and design improvements. Tim has previously been called on to discuss the evolution of the U of A's analytics program, share some of his success stories, and talk about how they're using analytics tools to make better decisions about their online efforts.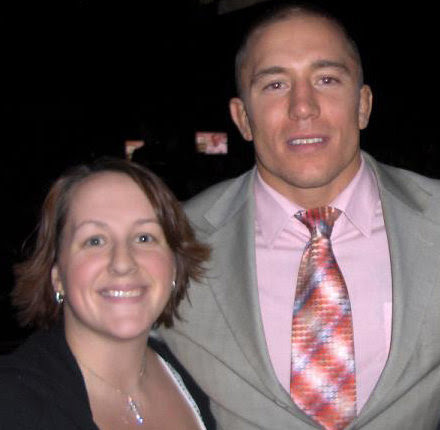 Jonelle Stone, Senior Advisor, Digital Communications, EPCOR
Jonelle wants to live in a world filled with usable websites, great digital content and a force field around her smart phone that repels sticky-fingered children. As a 10-year marketing and communications veteran, she's worked in the transportation, hospitality and utility industries producing digital content for websites, social media and e-marketing. With SilverBirch Hotels & Resorts, she developed an e-marketing analytics program that helped to increase and refine lead generation. She's currently establishing EPCOR's digital communications strategy and managing the company's website redevelopment. When she's not working to make the Internet a better place one website and piece of content at a time, you can find her waiting patiently for the next episode of the Serial podcast, watching some of her all-time favourite MMA and kickboxing bouts or singing The Wiggles for the two-hundred and seventh time.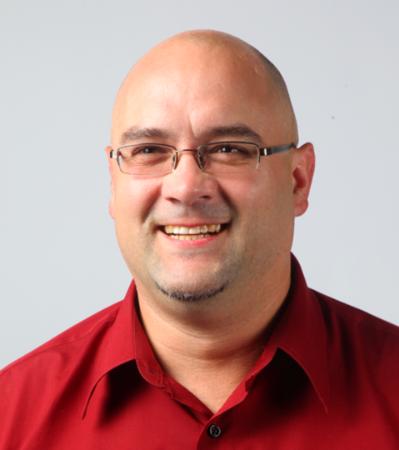 Robert Valpy, Manager, Media Strategy, Postmedia
Robert has been working in media for over twenty years. In 2007 he took on the role of Digital Media Specialist in the Edmonton Journal's sales department. In that role he was responsible for helping the largest media sales team in Edmonton evolve from print to digital. The last two years Robert has taken on management roles, and since the merger of Sun Media with Postmedia he has held the position of Manager, Media Strategy at Postmedia Edmonton. Robert continues to assist with transitioning a traditional media sales department into a full service digital media solutions provider.
About our sponsor
The Edmonton Journal and Edmonton Sun combine to represent over 140 years of trusted, authentic editorial content reaching audiences across Alberta. As experts in story-telling, we understand the value of good content and how to engage the right people with the right messages. We are a one-stop shop of advertising solutions for local businesses and national organizations. Our multi-platform approach allows advertisers to reach target audiences across print, web, smartphone and tablet, while we provide a consultative experience to ensure your strategic business objectives are achieved. 

When & Where

Matrix Hotel
10640 100 Avenue Northwest
Edmonton, AB T5J 3N8
Canada

Monday, 18 April 2016 from 8:00 AM to 12:30 PM (MDT)
Add to my calendar