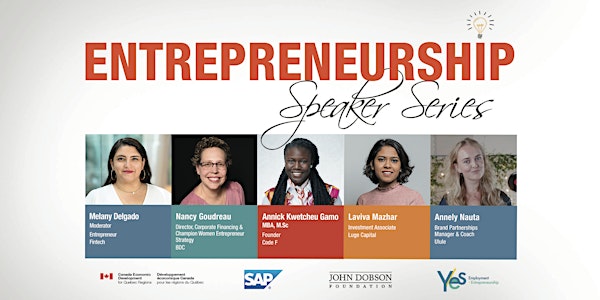 Getting to YES: Funding and Financing for Women Entrepreneurs
You know you need capital to get your new venture going, but where are you going to get it?
About this event
Access to capital is consistently listed as the biggest obstacle for any small business, but for women-owned businesses, it's even more difficult. Countless studies have shown that women entrepreneurs have a much harder time getting funding than men.
You know you need capital to get your new venture going, but where are you going to get it?
Whether you're just starting out or are ready to scale to the next level, women founders can benefit from understanding their funding needs, choosing the best funding option(s) for their current situation, and gaining a clearer understanding of what the expectations are when they go into pitch.
If you're not sure if you're picking the best funding method for you and your business in the long run, be sure to join us on Thursday, November 26th for our virtual Entrepreneurship Speaker Series, and ask the tough questions of how you can get there.
Learn more about our speakers and panelists here.
You'll walk away with:
Insight into the different types of funding for different types and stages of businesses
A deeper understanding of the common mistakes that are made when trying to secure funding
Practical tips and strategies for accessing the different types of funding
What funding support exists specifically for women and what they look for in applications
Welcoming all women entrepreneurs from start-ups through scaleups, no matter what sector. Don't miss out on this one, register now!
An optional 30-minute networking session will follow the panel discussion on zoom from 7:30PM to 8:00PM and you will have the opportunity to speak to the panelists in breakout rooms.
Available as an online, live streaming webinar. Pre-registration is required. Limited spaces available.