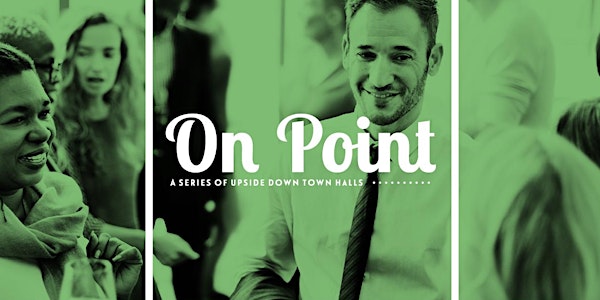 Getting Unstuck - Do we need a new relationship with transportation?
When and where
Location
The Laurel Packinghouse 1304 Ellis Street Kelowna, BC V1Y 1Z9 Canada
Description
On Point Series #4: Getting Unstuck - Do we need a new relationship with transportation and mobility in our region?
Transportation is how we get around -- but it's not just about getting from A to B. Transportation is at our City's core and -- as we've discovered though your participation through the Upside Down Town Halls -- a fundamental player in addressing housing and affordability, economic development, and climate change.
For the final #OnPointKelowna, let's and talk about how transportation can enable a vibrant City and move beyond the conversation of transportation supply (ie. more roads, more bike lanes).
Please join us for a casual evening of local beer, wine, food, music, and art -- where we will hear from industry experts and you -- community members interested in the future of Kelowna.
*On Point is brought to you by Urban Systems Ltd. and in support of the City of Kelowna's community-centred initiative, Imagine Kelowna.
Doors open at 7pm and the program begins at 7:30pm. Coffee, tea, light snacks, and desert will be served. Beer, wine, and ciders will be available at the FSH bar.
SPEAKERS FOR THE EVENING:
We are pleased to host a number of community leaders who all play a role in the story of transportation.
Joseph Hlady -- Head of Sales, Engineering, Environment and Infrastructure at Civil Maps
Chad Kohalyk -- Technology Program Manager
Probably the worst transportation Chad Kohalyk has ever been on is a 36 hour "bed bus" trip through the Taklamakan Desert in Chinese Turkestan. Luckily all the smoking on the bus blocked the smells of the chickens and goats. The best would be public transit in Japan, where he lived for almost a decade. Now he resides in Kelowna with his wife and two children, writing about never owning a car in his 38 years of life.
...and more!
ENTERTAINMENT FOR THE EVENING:
Erin Scott, Spoken Word Poet + Co-President at Inspired Word Café
RATS - Adrian Russouw and Victoria Miller are a new and upcoming musical power duo. RATS is their new alternative band. Keep a close eye out for the awesome gigs they have in store for the community.
PARTNERS
Thank-you to Chris Walker and CBC Radio's Daybreak South for moderating the 4th #OnPointKelowna.



Imagine Kelowna is about our future. It is our collective vision for our community.
How can we move from vision to reality when shaping the very city we work and play in? Mayor, Council and City staff will do their part – they will use our vision to inform investments, efforts and decisions within our community. Awesome. That's one piece of the puzzle. But we, as community members, have a part to play as well.
On Point: A Series of Upside Down Town Halls is your invitation to participate in building the future of Kelowna through four evenings of open dialog amongst community members. Together, we will discuss relevant topics and create connections that deepen our community.
We can be provocative yet balanced by inviting better conversation. On Point is about sharing diverse stories from interesting people and mixing facts with opinions, emotions and feelings.
What are the timely and gritty topics that need greater attention in the Okanagan?
Affordability - What does it mean for us to house a diverse workforce that represents our diverse community needs? (Monday, Oct 3, 2016)

Economic Development - What does economic resilience mean for our region, our community? Are there tough choices ahead that frame our economic future? (Tuesday, Oct 25, 2016)

Climate Change - Should we foster greater responsibility towards our environment, our climate? Perspectives about the villains and heros in our climate story. (Wednesday, Nov 16, 2016)

Transportation - Are we stuck, literally? How are we getting around… and getting along in the process? Do we need a new relationship with transportation and mobility in our region? (Thursday, Dec 8, 2016)
Please join us for one or all of these FREE evenings throughout the Fall at The Laurel Packinghouse. More details to come.