Description
Free Seminar: GIG Economy
How to Market Your Expertise Through Speaking
for industry experts, start ups, speakers, trainers, coaches, and consultants
Are you ready to show the world your value? Written a book now wanting to market it? Get noticed as an industry influencer? Inspire people to be their best? Get attention for your start up? Sell your products or innovation? Market your social venture?
WE WANT YOU!
In this seminar we will share with you:
What the top 10 % do to win using speaking in business
Why speaking isn't the business
How to engage and read your audience to drive results
The secret to getting hired as a speaker/influencer
How to use video to close deals and close out your competition
A strategy to double your revenue doing what you love
Art of connecting to build long term relationships and revenue
Get paid what you are worth
---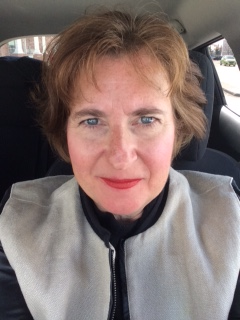 Presenter: Denise Baril is the founder and CEO of WSN
For the past 10 years, Denise has worked with many entrepreneurs in a variety of industries to help them position their value and market their message through speaking and relationship building. In this seminar Denise wants to share with you what she has learned to help you get results faster. As the business workforce is shifting to a freelance consultant style marketplace, this is a great time to capture the momentum and attract streams of income doing what you love. Be future ready and multiply your message through speaking. The world needs leaders with passion to move mountains. Live your life with a sense of urgency and change the world now.
What People are saying September 2018...
Denise is one of the very few people to ever overwhelm me with ideas within minutes of our first meeting. She is able to quickly articulate value statements and move through creative and practical steps to marketing yourself or your business. I recommend meeting with her for a fresh take on your business or personal direction.
Kelly Hall, P.Eng
It's About Changing the Box
Kelly Hall & Associates Ltd
Denise is like a breath of fresh air! She is an exceptional listener and optimist with a wealth of business knowledge she is happy to share.
Furthermore, if she can't provide you with an answer right away, she knows somebody that can because she is a super connector and is well known and respected in the business community. Her approach is straight forward and goal-oriented and results are easy to measure. She has inspired me to think bigger, do more and has given me the tools to stay focused on working smarter, not harder. The opportunity to brainstorm with Denise was such a worthwhile experience as she helped me gain clarity around challenges and developed strategies to effectively move forward. Her authenticity and passion for helping others is contagious. I recommend Denise without hesitation.
Debra Wallace
Speaker/ Consultant
After meeting you we were so impressed with your energy level & presentations standards. Nobody matches that. Trust me. You are the best professional (in business strategy, marketing & out of the box vision) & a great person too. Your smile & your Aura brings the mood up of the whole room.
Lucky Tanwar, Director
BIM Services Inc
International Entrepreneur