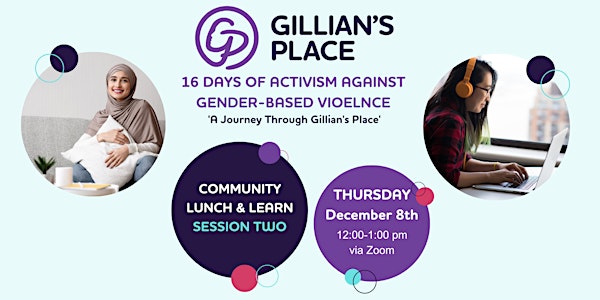 Gillian's Place Community Lunch & Learn Session Two
Gillian's Place is excited to host two virtual Lunch & Learn events during 16 Days of Activism Against Gender-Based Violence.
About this event
We will take a journey through Gillian's Place services by listening to a story based on a real client, demonstrating an example of the ways in which our services support survivors. We will conclude by learning how you can support survivors and make referrals to Gillian's Place.