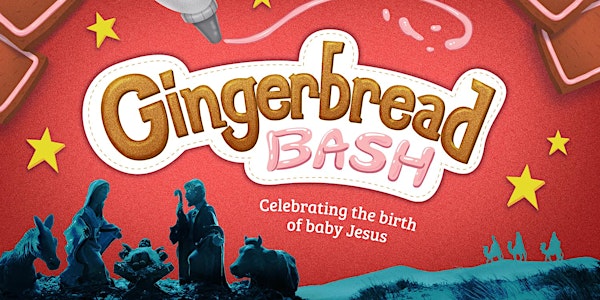 Gingerbread Bash Family Event
For our worship gathering on December 12, we invite you to join our Gingerbread Bash Family Event at 9:00am and 11:00am.
When and where
Location
Cochrane Alliance Church 902 Glenbow Drive Cochrane, AB T4C 1A1 Canada
About this event
This is a fun, interactive Christmas Experience for families of all ages and stages. Enjoy the wonder of Christmas through the eyes of kids as families and friends build gingerbread nativities in this intergenerational, covid-safe family experience. You can attend to simply enjoy the experience or participate in the Gingerbread building! Go ahead...why not be a kid at heart and gather your small group or a few friends to engage in the full gingerbread experience.
JAM Kids will join adults around tables in the sanctuary. Only nursery and a 2/3 JAM classrooms will be open.
In accordance with AHS COVID-19 restrictions, we are limited to 1/3 capacity. We continue to follow public health guidelines and recommendations so that we can provide a safe environment for you to gather in person. As you enter, our helpful host will provide touchless check-in, friendly ushers will help you find seats and maintain physical distancing, and a clean and sanitized facility will be waiting for you. Masks are mandatory. Children in Kindergarten and younger, and people with disabilities or underlying medical conditions that affect their ability to wear a mask are exempt.
Register for church by midnight on Friday, December 10.  Be sure to register everyone in your family (including kids) who plans to attend the Gingerbread Bash in the sanctuary. Choose if you'd like a Gingerbread Kit for your group or family. Kits will be ready for you as you arrive at church. Babies in carriers do not need to be registered. 
If you are unable to attend, please cancel your tickets before midnight on Friday, December 10 to make room for others.