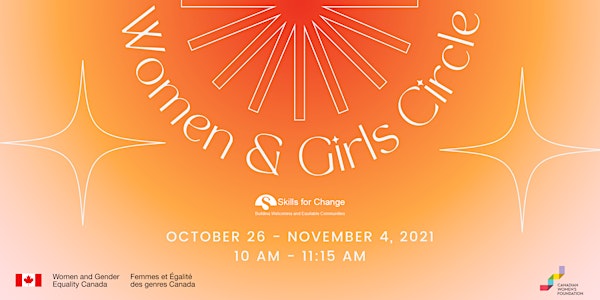 Girls and Women Circle Project (support group for women)
This is a support group for women to provide a safe space for them.
About this event
In this session, we will discuss some of the most important challenges that women of diverse background may have been experiencing, their needs, and how they can receive support. Women may also share their experience during the pandemic, and their current needs in a safe space.