Description
Hello Vancouver! Join us for the 2nd annual Girls in Tech Vancouver Hacking for Humanity Hackathon. This hackathon will take place at DevHub, located in beautiful downtown Vancouver, from May 4 - 5, 2019. Expect prizes, food, speaking engagements, and most importantly - lots of fun!
What is Hacking for Humanity?
Hacking for Humanity is a 2-day code-a-thon where developers, designers, scientists, students, entrepreneurs, educators, and mentors work together to build apps that solve social problems. We believe that when communities work together, they don't just do good, they become a force for global change. As an organization founded on inclusivity and equality, we invite all women, men, and nonbinary, gender-fluid, genderqueer++ to participate and collaborate!
The hackathon is part of a global series by Girls in Tech that takes place throughout the year in various cities around the world. Each chapter partners with Non-Profit Organizations (NPOs) to solve social problems local to their community.
Get hands-on experience, make friends, network, and be part of a global community - starting here in Vancouver!
How is the Girls in Tech Hackathon different than other Hackathons?
Hacking for Humanity is NOT your typical 24-hour hackathon. This year, we are partnering with Minerva BC to present our theme. Although this is a female-focused hackathon, participants of all genders (and non-identifying genders) are encouraged to join! We encourage diverse groups to come together and create amazing projects! Mentorship from industry professionals will be available during the hackathon, as well as amazing prizes for our winners! This event is held over 2 days but you get to go home for a good night's rest after day 1 of hacking. You can return on day 2 refreshed and ready to polish your project for presenting and judging. We have found that this format is more female-inclusive because nobody feels pressured to sleep over or lose sleep over a hackathon.
Partnering Non-Profit Organization
We are partnering with Minerva BC who will be presenting how their organization supports equality for women. Minerva BC is a non-profit charitable organization that supports women and girls throughout the province to gain the confidence and skills they need to reach their leadership potential.

Who Is Invited?
We encourage everyone (ages 18+) with a minimum of 3 months of coding experience to join! (Experience with some coding and setting up your coding environment is strongly recommended.) The best innovations are made by diverse groups. All we ask is to have at least one female in your group. Feel free to come with a group or join on your own - Girls in Tech will help you find a group if needed! Don't be afraid to come out, make friends, and innovate.
Agenda
Day 1 - Saturday, May 4, 2019
10:00 - 10:30 AM Opening Ceremony
10:30 AM Team formatting/ official start of Hackathon
12:00 PM Lunch to be served
6:00 PM Dinner to be served
9:00 PM Day 1 Concludes
Day 2 - Sunday, May 5, 2019
10:00 AM Day 2 Official launch
12:00 PM Lunch to be served
3:00 PM Coding Concludes
3:00 PM Presentations & Judging Period
4:30 - 5:00 PM Closing Ceremony & Prize Presentation
Prizes of over $5,000 in value available for winning teams!
Most Social Impact Team Prize - Provided from Quantaloop, Powered by Qude includes:
• $1,000 CAD Cash
• 4 Nano Ledgers $125 each: Ledger Nano S is a hardware wallet that is used for the storage of and transactions in popular cryptocurrencies like Bitcoin, Ethereum and other popular altcoins like Litecoin, Bitcoin Cash, and ZCash. ($500 value)
• 4 Paper Wallets: A cryptocurrency wallet is a software program that stores private and public keys and interacts with various blockchain to enable users to send and receive digital currency and monitor their balance (Each software wallet contains 100 Qude per person. We can't state the value of Qude token due to legal reasons.)
• 4 Urban Juve skincare packages, snapbacks, and t-shirts ($1000 value)
• 4 Starbucks $10 gift cards from Coal Harbour Law ($40 value)
• 4 Time Escape entries ($200 value)
• 4 Chic Lash Boutique $100 gift certificates ($400 value)
• 4 ILoveKickBoxing $150 vouchers ($600 value)
• A basket of treats - chocolates, bath-bombs, candles
Most Creative Concept Team Prize - Provided from Quantaloop, includes:
• Harbour Sunset Dinner Cruise - 2 vouchers for 4 dinners ($521 value)
• 2 The Wealthy Barber books by David Chilton ($40 value)
• 4 Urban Juve snapbacks and chapsticks ($40 value)
• 4 ILoveKickBoxing $150 vouchers ($600 value)
• A basket of treats - candles, chocolates and snacks
Most Popular Vote Team Prize:
• $400 CAD Cash
• 4 Earnest Ice Cream $25 gift certificates ($100 value)
• Goodies from Devhub (t-shirts, stickers, pins)
Other Prizes: To be announced.
Space is limited so register ASAP. Remember you need to be 18 years or older to register.
*** WE ARE SOLD OUT FOR THIS EVENT. ***
Sponsors
A big thank you to our event sponsors.
Platinum Sponsor

Gold Sponsors


Silver Sponsors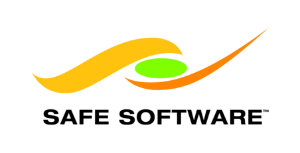 In-Kind Sponsors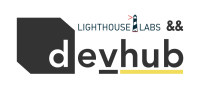 Interested in sponsoring us? Get in touch with us and we can send you the sponsorship package! sponsorshipvan@girlsintech.org.
---
Speaker Bio


Sandra Wong
Sandra Wong has 17+ years experience in entrepreneurship and building digital products. Sandra is the former product success manager at BlueBat Games – a subsidiary of Novomatic Group and creators of casino platform GreenTube Pro (awarded Social Casino Supplier of the Year at GIA 2017). She cofounded Lucky Lady Games, a consultancy and game designer to some of the world's most recognized casino properties across the globe including the world's first live dealer social casino and the fastest growing online poker room in 2018. Sandra has launched products that have reached 100's of millions of users and have debut apps at number one in its category in Appstore. Sandra started her career in technology as digital merchandiser at Onvia.com – Canada's largest IPO of it's time for $240M. She was nominated for leader of the year in 2013 by Woman of Worth Awards an finds her greatest joy working beside those that take action with purpose.
---


Links
---
FAQs
What is a Hackathon?
A hackathon is a design and coding event where computer programmers, graphic designers, UI/UX designers, project managers, and other domain experts come together and collaborate intensively on a project. Hackathons may have a specific area of focus, which can include programming languages used, the operating system, an application, an API, or a challenge question. The goal of a hackathon is to create a usable software application where teams will have a proof-of-concept (POC) or a minimum-viable-product (MVP) to present at the end of the competition.
Teams are usually composed of 4 people where teams have to come up with a new concept, not a project previously worked on before. The winning teams are chosen by a panel of industry professional judges and prizes are awarded to the winning team.
How do I sign up as a team?
Ticket holders will receive a Google form prior to the event to list out their team preferences and other information. Just make sure everyone on your team purchased their ticket and we'll make sure you get to work together! Keep in mind the team size is 4 persons and we will be randomly assigning participants to teams that have less than four.
I don't have a team. Can I come alone?
Yes! We highly encourage everyone to participate in our event. Our goal is to create an inclusive community here in Vancouver. We will be assigning teams randomly so you will get a chance to work with new individuals and make friends!
What are my transportation/parking options for getting to and from the event?
Transit
Skytrain - Vancouver City Centre
Metro - Granville
246 - West Georgia at Richards St.
250 - West Georgia at Homer St.
Parking
There is a paid parking lot in the building, located off Homer Street from 6:00am to midnight Monday to Friday and Sunday, Saturday and Stat holidays from 8:00am to midnight.
What's covered in my ticket?
Registration guarantees a spot as an attendee and will include a Girls in Tech Hacking for Humanity t-shirt, meals, opportunity for prizes, and other swag that sponsors will contribute. We are non-profit and ticket purchases will go towards the event costs.
How can I contact the organizer with any questions?
Please contact us through Eventbrite for any questions or at eventsvan@girlsintech.org
What's the refund policy?
The ticket is refundable up to 7 days prior to the event. If you need to refund your ticket, please contact us as soon as possible so we can transfer your spot to someone on the waitlist.