Actions and Detail Panel
Girls Inc. Building Better Canadian Citizens - SPRING BREAK
Mon, 10 Apr 2017, 12:10 AM – Fri, 14 Apr 2017, 3:10 AM MDT
Description
Program Overview FOR GIRLS AGED 12 to 14 YEARS OLD
TIME: 10:00am - 4:00pm, Monday April 10th - Friday April 17th
LOCATION: Girls Inc. Office, #21B - 10019 MacDonald Ave.
Girls Inc. Building Better Canadian Citizens includes hands-on activities to spark girls' interest in civic leadership and engagement. It is about building opportunities for girls and their families to discover their civic and political leadership capabilities, challenge the status quo, address the existence of inequalities, vocalize the need for change, and see citizenship as a duty and a right. We want girls and their families to understand the many ways they can shape their world by voting, lobbying, writing, community service, and advocacy.
Through this focus, we empower girls and their families to recognize that they are leaders in this world and help them discover their collective voice for change is strong and powerful.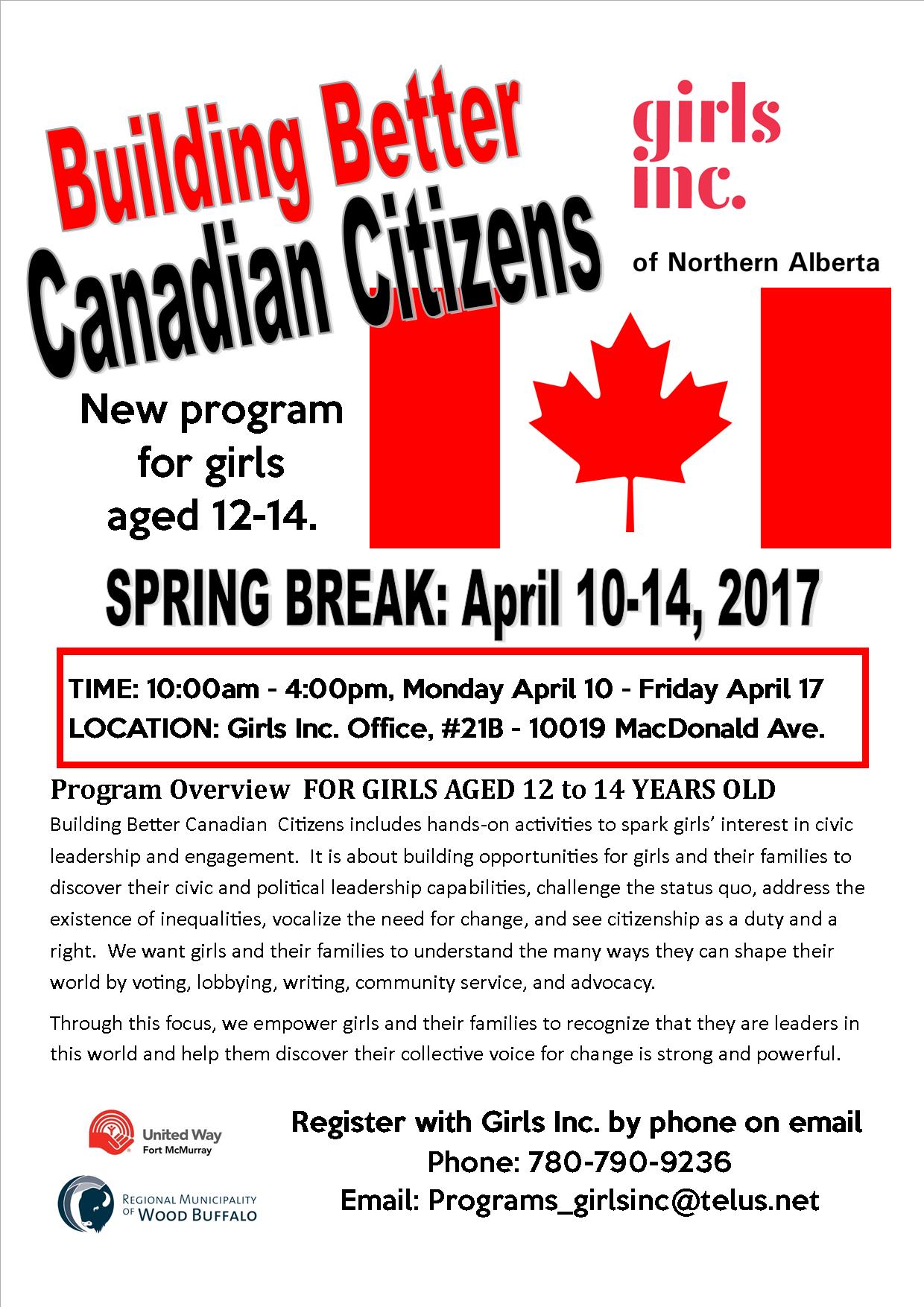 Date and Time
Location
Girls Inc. of Northern Alberta Office
10019 MacDonald Avenue
#21B
Fort McMurray, AB T9H 1S9
Canada