Description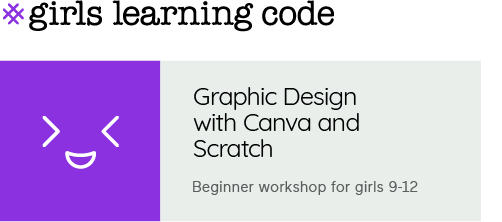 ---
Whether it's in books, on billboards, or even on our food labels, graphic design is everywhere!
In this hands-on learning experience, learners will be introduced to application called Canva, an online graphic design application that helps designers create beautiful work. Learners with an artistic and creative passion will love exploring their skills in a technological way, and will get to discuss how their favourite logos and images were designed and created!
Learners will also have the opportunity to animate their design of choice using Scratch, a beginner level programming environment. They will be introduced to Scratch's amazing online community, sloganed: "Imagine, Program, Share," where they'll have the opportunity to upload their projects to share with others.
By the end of the workshop, learners will have discovered how to compose elements in visually engaging ways, and experiment with typography and colour theory. Canva's easy-to-use interface will also encourage them to continue designing outside of the workshop.
Each Graphic Design with Canva & Scratch workshop has the same flow, but different activities. Come and create new projects every time!
Who is this for?
This workshop is for girls ages 9-12. Our workshops are designed to give learning experiences that are fun, engaging, empowering and inspirational. Through hands-on, collaborative, project-based learning, kids end the workshop having built something. This workshop experience is designed to help kids see technology in a whole new light – as a medium for self-expression, and as a means for changing the world.
Prerequisites:
None! Our workshops are designed for absolute beginners!
What's Included: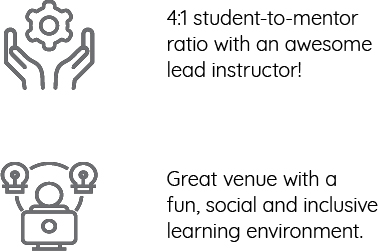 Requirements: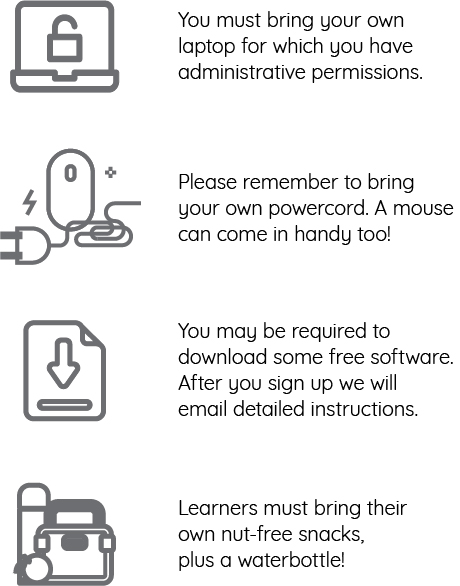 Hey you!
Have you joined the Canada Learning Code mailing list? If not,
join here
.
Questions? Email us at
info@canadalearningcode.ca
You can also find us here:









Hope to see you soon!
If for some reason you can't make it, check out our REFUND POLICY.