Girls Learning Code: National Girls Learning Code Day Entrepreneurship & We...
Description
Entrepreneurs are creative problem-solvers. They're always looking for ways to help others and make experiences better, easier, and more enjoyable for everyone.
Inspire an entrepreneurial spirit in your young learner through this collaborative learning experience, where participants work together to bring their creativity to life!
During this workshop, participants will work in teams to choose a problem they'd like to solve, then brainstorm a startup idea together.
Each team will ideate a solution to their problem, then create an online presence for their startup, where they can share their innovative ideas with others. Learners will work together to remix or code their website from scratch in HTML & CSS. We'll use Glitch to collaborate on our sites and share them with others.
At the end of the experience, each team will have a chance to share what they learned, and pitch their ideas to the group. Learners will also leave with a link to their working website, which they can share with family and friends.
Who is this for?
This workshop is for kids ages 9-12 year olds + Parent/Guardian. Our workshops are designed to give learning experiences that are fun, engaging, empowering and inspirational. Through hands-on, collaborative, project-based learning, kids end the workshop having built something. This workshop experience is designed to help kids see technology in a whole new light – as a medium for self-expression, and as a means for changing the world.
Prerequisites:
None! This workshop is designed for beginners.
What's Included: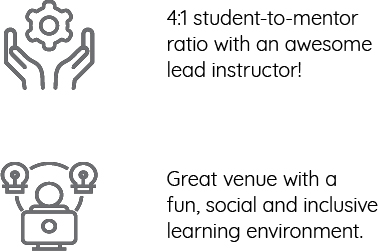 Requirements: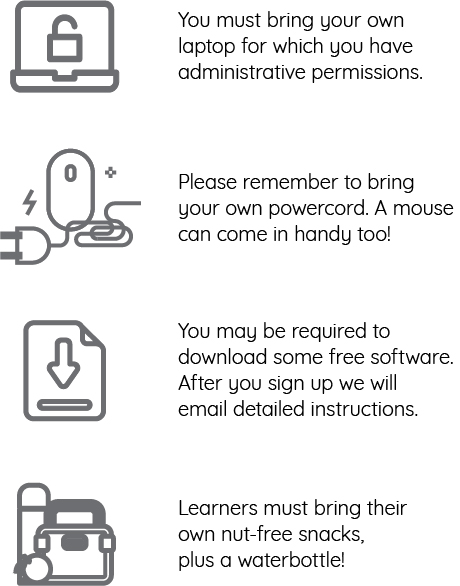 Hey you!
Have you joined the Canada Learning Code mailing list? If not,
join here
.
Questions? Email us at
info@canadalearningcode.ca
You can also find us here:









Hope to see you soon!
If for some reason you can't make it, check out our REFUND POLICY.