Girls Learning Code: Photo-Editing with Pixlr (For Ages 9-12 year olds + Pa...
Description


Why learn about Photo-Editing?

Photos are a great way to tell stories, and using digital tools designers can create new worlds through photo editing!

Join us to learn the basic fundamentals of photo editing! Through this hands-on learning experience, learners will learn how to use Pixlr, a free browser based image editing software similar to Photoshop. They will learn all about retouching and superimposing objects into photos, by putting costumes onto animals (digitally, of course!), and creating new worlds through editing different scenes (and selfies)!

As a group, we'll also learn about design theory and composition, and go through how to crop and resize photos, how to use the magic wand to remove objects, and how to put two photos together using layers. Pixlr's easy-to-use interface will also encourage learners to continue playing and experimenting outside of the workshop!

Each Photo Editing with Pixlr workshop has the same flow, but different activities. Come and create new images every time!

What will I have learned by the end of this workshop?

Tell a new story by digitally editing an image
Create digital drawings using the Brush tool
Form objects using basic shapes
Use layers, colour, and transparency to create depth
Use the account I created to KEEP DESIGNING!
Who is this for?
This workshop is for kids ages 9-12 year olds + Parent/Guardian. Our workshops are designed to give learning experiences that are fun, engaging, empowering and inspirational. Through hands-on, collaborative, project-based learning, kids end the workshop having built something. This workshop experience is designed to help kids see technology in a whole new light – as a medium for self-expression, and as a means for changing the world.
Prerequisites:
None! This workshop is designed for beginners.
What's Included: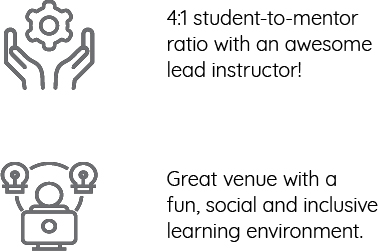 A computer will be provided at this workshop!
Hey you!
Have you joined the Canada Learning Code mailing list? If not,
join here
.
Questions? Email us at info@canadalearningcode.ca
You can also find us here:









Hope to see you soon!
If for some reason you can't make it, check out our REFUND POLICY.