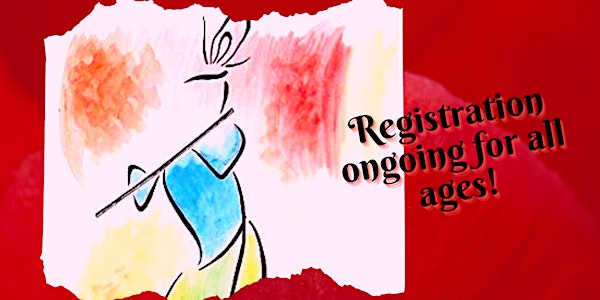 Gita Chanting Competition
Challenge yourself to chant Chapter 3 of the Bhagavad Gita perfectly!
By Chinmaya Mission Toronto
Location
Chinmaya Shivalaya 8832 The Gore Rd Brampton, ON L6P 0B1 Canada
About this event
Have you considered challenging yourself to learn to chant the Bhagavad Gita? Registration is ongoing for the Bhagavad Gita Chanting Competition in May 2023 for Chapter 3. This is a wonderful opportunity for children and adults to begin delving into this powerful scripture, by competing with yourself!
- Classes to learn Gita chanting are free and open to all registered participants.
- Medals will be awarded to all who chant their verses properly.
For more details about the competition and to register, visit https://chinmayatoronto.org/bhagavad-gita-chanting-competition/
About the organizer
Chinmaya Vedanta Heritage Center