Description
School for Social Entrepreneurs Ontario is our partner. We are thrilled that many more people will benefit from the advantages of Give and Get. ANY project is welcome.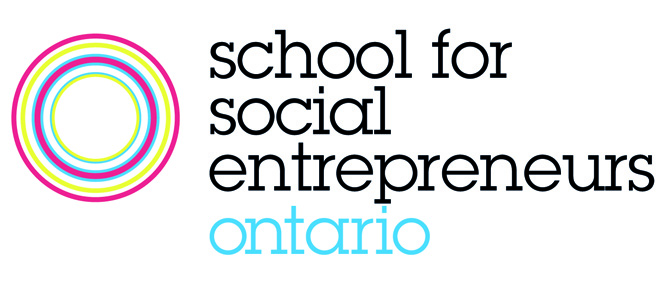 Give and Get: making good ideas happen is a house event for people with projects. It's a place to eat together, seek and offer ideas and support and make new connections in a fun and friendly environment.
Want some help moving forward? Yours could be a business project. Could be a personal project. An art project. A charity. Could be a community project. It's something you want to accomplish where you benefit from multiple perspectives or resources.
It's free. No membership required. And it's facilitated by leadership and career coaches and mentors who want to help make your great ideas happen!
Here's what we believe:
1. An unexpected mix of great people can propel your project forward.
2. Everyone has something to offer.
You will have an opportunity to tell us about your project and your 'ask' of the group when you register. Here, then, are some examples of good 'asks'. Be sure to consider these examples when you register:
Ask: "Who here knows anyone who wants to buy lampshades?"
Better Ask: "Does anyone know any places I can go to find people who are decorating their houses?"
Ask: "I'm looking for someone to be on my board of directors?"
Better Ask: "Does anyone know of someone on a board that I can talk with to learn how they were recruited and what they were hoping to gain?"
Ask: "How can I take my project to the next level?"
Better Ask: "How can I get my project to have a greater impact by having more participants at my events?"
Here are a few Frequently Asked Questions:
What is the cost?
It is free. Please bring a small and easy-to-eat food to share with others.
What kind of project?
One that inspires you. It could be a business, hobby, community, philanthropic or some other project.
When do we tell you about our project and our 'ask' of the group?
When you register. The questions will pop up.
What's the time commitment?
3+ hours, 5:45-9pm
Isn't that dinner time?
Yes, we ask that everyone bring easy finger food for the group to eat. We will be eating and socializing first and then getting down to a facilitated experience.
You start at 5:45, can I come late?
We start by getting to know each other and eating together so you don't want to miss the time we dedicate for this before we begin with Give and Get at 6:15.
Is this an ongoing monthly gathering that I can attend?
We hold events monthly with new participants every month.
Does that mean I can only come once?
Not exactly. We want to give many people the opportunity to participate. You are invited to register again with a new ask every 2 months.
How many people from my project can come?
Only one at a time, but tell your project partners to register for an upcoming event. We always have more than 1 Give and Get open for registration at a time with the same or a different ask.
Can I bring all my friends?
Actually, this works best when you don't know more than 1 person in the gathering so you can get NEW insights and connections from the people who are here.
Where does it take place?
In the neighbourhood of Pape and Danforth in Toronto. We will give you the address once you are registered.
What is the setting?
Indoors of a welcoming house; a fabulous shaded backyard when it's warm.
A few recent Asks:
What events can we organize so that the new name of our hospital sticks in the community?
I want to finance a feature-length film, where can I get financing?
What influencers do you know to make my Riverdale urban project happen?
Where can I get more volunteers for my project in Nicaragua?
How do I market my legacy creative expression programs for seniors?
What do I need to consider when I recruit and select a researcher for my civic engagement project?
I want to write more short stories - what suggestions do people have for making the time?
We love our guests, and they love Giving and Getting. Here are some of the comments from past Give and Getters:
"Cool ideas from cool people."
"I got far more than I thought I would."
"It's great to be able to meet people outside my own circles and get their suggestions."
"My workplace is a bubble, and I wanted to hear new opinions and views."
"My own project community was thrilled with the new contacts I brought back to them."
"I got a fresh perspective!"
"I'd like to think about how to bring GIve and Get to my workplace. It's so needed."
"Loved, loved, loved it!"
Note: We have the right to reject a project that we consider to be harmful or offensive.