Description
THINK OUTSIDE THE GIFT BOX AND GIVE THE GIFT OF AN EXPERIENCE THIS HOLIDAY SEASON!
The 5K Foam Fest is a one of kind obstacle course based fun run! An EPIC 5km course with 22+ obstacles including the world's largest inflatable waterslide, mud pits and 2.5 MILLION cubic feet of foam! We will be rocking out all day to 12,000 watts of awesome music, enjoy a FREE kids zone for kids 7 and under, delicious food, great vendors and beer gardens. With a variety obstacles and a ton of foam the run is an exciting challenge for experienced and beginner runners alike. GET FILTHY CLEAN!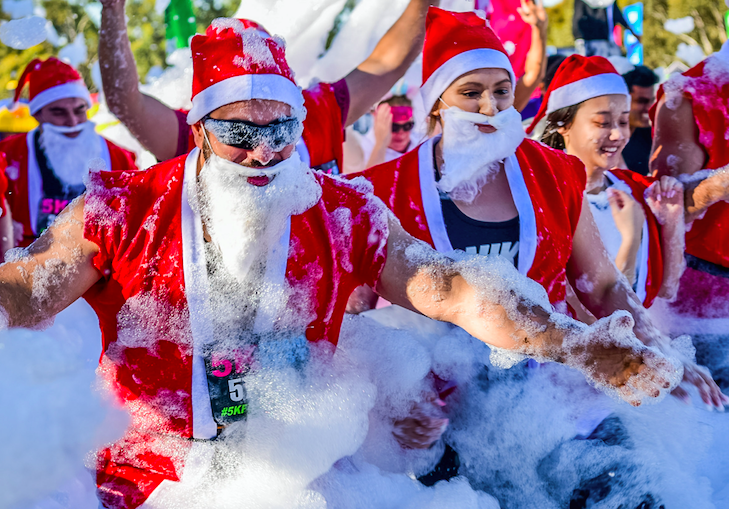 HOW IT WORKS
Purchase a ticket as a gift to a friend and it will be automatically delivered to your inbox or even directly to your friends! It's simple, purchase a ticket for a friend or family member and within 24-48 hours you will receive a Holiday e-gift card in your inbox! You can then forward them the gift certificate via email or print it out an include it in a card!
WHAT'S INCLUDED?
On top of getting to run the funnest 5K of the year, each registrant receives: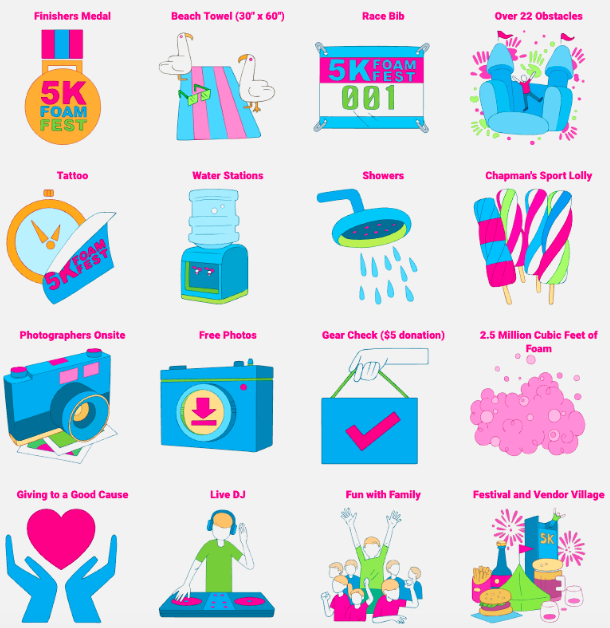 ADDITIONAL INFORMATION
Ages 8 and up.

All children must be physically, mentally, and emotionally capable to complete the course with proper course etiquette.

Kids aged

8 to 12 years must run with a Registered Adult. Parents must use proper judgement and help the youngsters decide on what obstacles to do or not based on their ability, size and confidence level. Kids 13-17 years do not require an adult chaperone, but must adhere to all course rules and regulations. Event waiver(s) must be signed by the legal guardian of any participant under the age of 18. Waivers are available to download off our website (go to your event location page to download and print).

7 years and under cannot run the 5k Foam Fest, but they can join us for FREE in our Kids FUN Zone, where they can try out our mini Inflatable Obstacle Course and Bounce House (adult supervision required). Waiver(s) must be signed by the child's legal guardian. Event waivers are available to download off our website (go to your event location page to download and print).

No refunds on entries or payments

All obstacles are optional

First wave/start time is at 8am and then every 15 mins until 2pm. You will select your wave time when registering

Photos will be sent out

within 4 business days

of the event.
OVER 22+
OBSTACLES!