About this Event
During this presentation you will be enlightened to learn that marketing doesn't have to be complicated, but it must be strategic. Content strategist Leigh Fowler wants you to fall in love with your marketing message and ultimately, your strategy.
She will show you how to make an impact quickly with your marketing message with a content strategy that converts but also:
1. Learn how to lead a service-first marketing strategy that generates social proof and leads for your business.
2. Discover the top 10 marketing tweaks you can make to your overall content strategy so that you can blow up online and get the momentum you desire with minimum effort.
3. Review a content planning strategy that can be re-purposed and utilized in 5 different ways.
WHO IS THIS FOR?
This presentation is geared for service-based entrepreneurs who offer expert advice to their clients and community.
You may be a speaker, consultant, coach or even an authors who wants to gain more momentum from your marketing efforts and want a more strategic approach to maximize your efforts.
• You may also feel unfulfilled by your current marketing initiatives, implementation and results.
• You are craving a plan that you can be aligned with, that flows into your workday almost effortlessly and naturally.
• You want to be one with your marketing message!
• You are seeking to give your marketing strategy a ZEN MAKEOVER!
You may also feel it's too little too late and Leigh is here to tell you that that is simply not the case. You can re-energize your marketing with these strategies and shift your creative flow so that you will be one with your marketing!
WHY NOW?
Here's the thing - we only have so much time. The holidays are almost here, the new decade is about to begin and it's year-end for most of us…
So why is it that our marketing always gets pushed to the back burner? How do we show up online and get the momentum, ROI and results when our attention is being pulled in so many directions?
You probably won't believe me, but if you're like many others, we get overwhelmed with an overcomplicated marketing vision and the burnout from trying to implement it.
Most of us evolve as entrepreneurs and in that journey, our marketing becomes convoluted. This may show up as a Frankenstein'd cut and paste scramble of content that has no consistent look and feel and may even stop us in our tracks when we think of the clean-up in store.
The problem is, many of us will shame ourselves so much for NOT getting our marketing out there and not showing up that we don't even get started. Where do we begin?
The key thing - less is more! Keep it simple silly!
It doesn't have to be hard. But it must be strategic.
Join me for this presentation and I will give you permission to do-over your marketing with purpose, monetize your marketing, convert your content and get a plan together just in time for the new decade!!!!!
About Leigh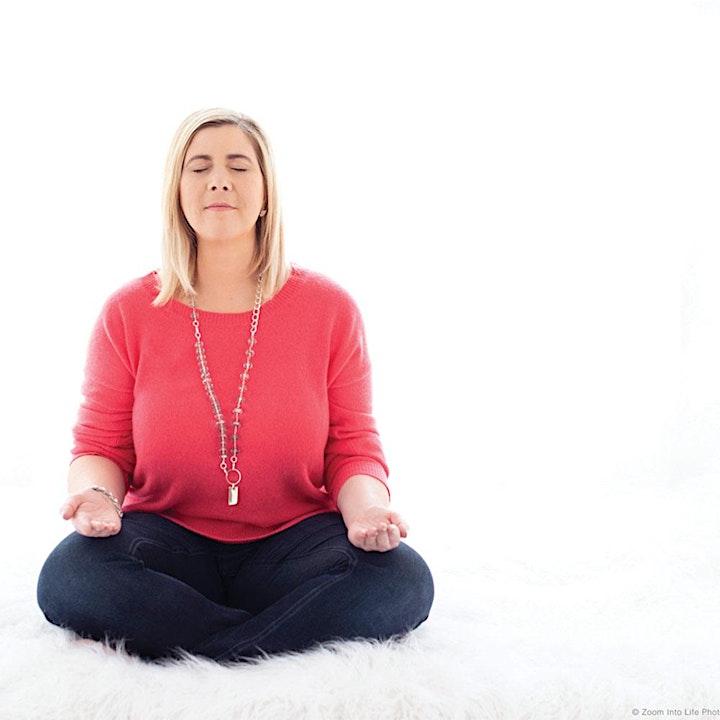 Leigh Fowler is a female entrepreneur who believes that content that converts is not an accident, it's a strategy. She has leveraged 20 decades of real-world marketing and publishing experience to demystify the content marketing strategies that work, providing clarity and inspiration to service-based entrepreneurs to help them convert followers into buyers and teach them how to repurpose content into multiple revenue streams. She is a Mom, an ex-National team cyclist and the author of Ready to Amplify. Tribe. Visibility. Impact. The Inspired expert's pocket guide to seven days of amplifying your vision with feel-good content marketing strategies. For more information and resources, visit LeighFowler.com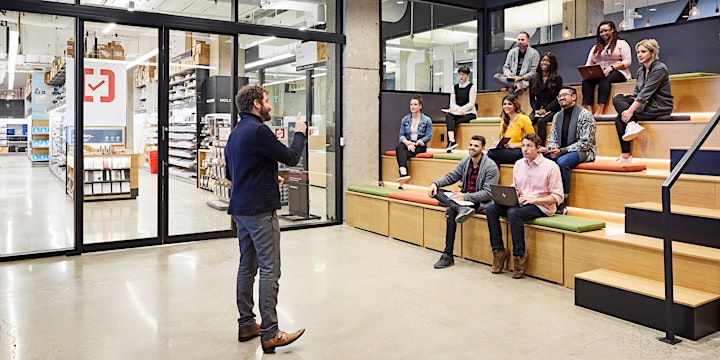 What is Spotlight?
We know that staying up to date on today's big ideas and tomorrow's big trends is a job in and of itself.
As the world's first working, learning and growing store – we are excited to be introducing Spotlight: a new community gathering and learning space. Spotlight will engage communities with knowledgeable experts to both inspire, inform, motivate and educate.
Spotlight is a space accessible to persons that use mobility devices. We encourage people from all backgrounds to participate in our public programming