Event Information
Refund Policy
Refunds up to 1 day before event
Eventbrite's fee is nonrefundable.
About this Event
Giving and Receiving: Generosity in our Practice with Dawn Mauricio & Yong Oh
Generosity is the foundation of the Buddhist path, intimately pervading our path of practice. This two-day non-residential retreat invites folks to explore generosity and the ways in which it can inform and support letting go, non-attachment, kindness, connection and an open heart. Held in the wisdom and compassion of the Dharma, practices that help to highlight the cultivation and practice of generosity will be shared.
The retreat will offer guided meditations, talks, and an opportunity to ask questions. Practicing "alone together" while in our own spaces presents a unique and powerful new kind of retreat container to deepen our practice and the integration of mindfulness into how we're living during these times.
Open to beginning meditators as well as seasoned practitioners. Black and Indigenous people can attend without any cost. This retreat is taught in English.
Donner et recevoir : la générosité dans notre pratique avec Dawn Mauricio & Yong Oh
La générosité est le fondement de la voie bouddhiste, qui imprègne intimement notre chemin de pratique. Cette retraite non résidentielle de deux jours invite les gens à explorer la générosité et les façons dont elle peut informer et soutenir le lâcher-prise, le non-attachement, la gentillesse, la connexion et l'ouverture du cœur. Dans la sagesse et la compassion du Dharma, les pratiques qui contribuent à mettre en évidence la culture et la pratique de la générosité seront partagées.
La retraite proposera des méditations guidées, des exposés et la possibilité de poser des questions. La pratique du "seul ensemble" dans nos propres espaces constitue un nouveau type de retraite unique et puissant qui nous permet d'approfondir notre pratique et d'intégrer la pleine conscience dans notre façon de vivre en ces temps difficiles.
Ouvert aux méditants débutants ainsi qu'aux praticiens chevronnés. Cette retraite est enseignée en anglais.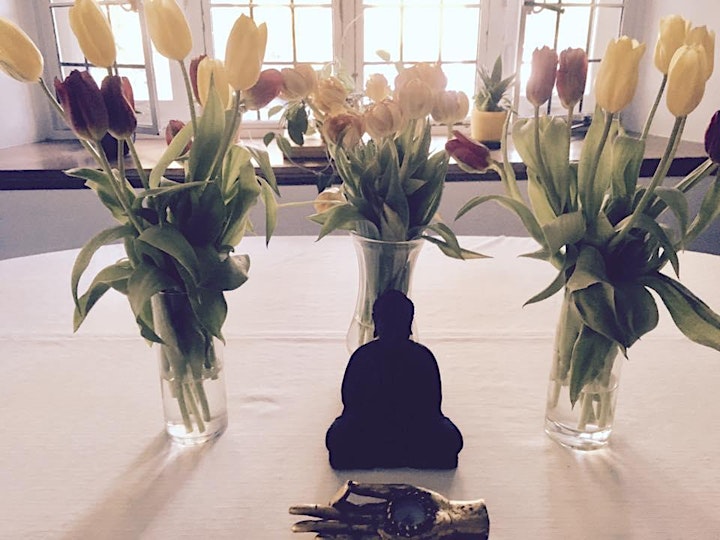 Practical Information
Saturday, March 13 from 9 am to 5 pm (Eastern Standard Time - Canada)
Sunday, March 14 from 9 am to 5 pm (Eastern Daylight Time - Canada)
Schedule: The daily schedule is below. Also, it is ok if you can't attend all of the retreat.
Where: On Zoom - the link will be sent 24 hours before the retreat begins.
How to prepare: Find a calm and comfortable place in your home. You will need a chair or a meditation cushion or bench. Scroll down to find more information!
Cost: Fees are on a sliding scale basis that allows participants to pay according to individual means. TNI is dedicated to offering affordable rates to all. Scholarships are also available. Please contact info@truenorthinsight.org. Everyone is welcome. Thank you for supporting TNI's longevity!
Teacher Dana: Our teachers are being hit hard by the cancellations of residential retreats across Canada and the US. Please note that the cost of the retreat covers only the administrative side of the retreat, not any payment to the teachers. Please consider giving a gift of Dana to the teachers. Following the 2,600-year-old Buddhist tradition, the teachings are considered priceless and are offered freely. At the end of the retreat you will be invited to offer dana, or donations, to the teachers.
Cancellation fees: Please let us know as soon as possible if you have to cancel. Refunds are available if you cancel more than 24 hours before the retreat begins.
We request that you arrive before the retreat begins. The Zoom space will open 15 minutes before the retreat starts.
Information: retreats@truenorthinsight.org
The teachers
Dawn Mauricio - Dawn (she, her) has been practicing and studying Insight Meditation since 2005, and has graduated from the first teacher development group of True North Insight, and Spirit Rock's Mindfulness Yoga and Meditation Training, Dedicated Practitioners' Program, and 4-year Retreat Teacher Training. She is known to teach with a playful, dynamic, and heartfelt approach, and leads daylongs, retreats, yearlong programs, and mindfulness workshops in Canada and the US for Spirit Rock, True North Insight, and for teens with Inward Bound Mindfulness Education. Dawn is also the author of "Mindfulness Meditation for Beginners". For more information, visit dawnmauricio.com.
Yong Oh - Yong's initial doorway into the Dharma was through Soto Zen. His love for Vipassana began with his, then and now, primary teachers Kittisaro and Thanissara. He is currently a Dharma Council teacher at the Durango Dharma Center, teaches for the Chattanooga Insight Meditation group, and is currently on the Leadership Council for Thanissara and Kittisaro's Sacred Mountain Sangha. Yong is a graduate of Spirit Rock Meditation Center's Community Dharma Leaders program and is currently a participant in the 2017-2021 Insight Meditation Society Retreat Teacher Training program as well as the Sacred Mountain Sangha Dharmapala program. Yong is also an acupuncturist, loves the outdoors and bringing the practice of meditation into nature, and aspires to support practitioners of color in the Dharma.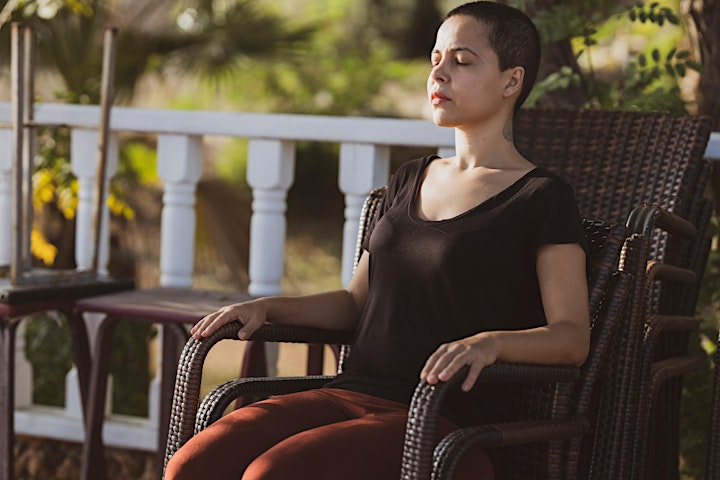 How to Prepare for Your Retreat
Meditation retreats are an invitation to create a space where you can take care of yourself and take time off from your daily life. With the goal of deepening inner calm, silence is an essential tool for this noble exploration of ourselves and allows us to listen deeply in this space of discovery.
For an online retreat at home, it's important to prepare a supportive environment in advance:
Find a clean, quiet place where you can be alone, in silence, without being disturbed.
Limit the use of electronic devices to just what you will need for the retreat (phone, laptop, or tablet). If possible, close all apps except for Zoom, deactivate different notifications.
We are aware that the current situation may require that you give attention to those you share your home with, and that you may need to be available for them. Do the best you can to offer yourself a supportive environment for your retreat. Your intention and your commitment are your best supports.
Meditation Supports
A chair, cushion or meditation bench for sitting meditation.
A blanket or shawl in case you get cold.
Water to stay hydrated during the day.
Daily Schedule
Saturday March 13 -- Eastern Standard Time (Canada)
9- 10* am Opening
10 - 10:45 am Movement practice (Walk)
10:45- 11:30** am Stationary practice (Sit, Reclined, Standing)
11:30 -12 pm Movement practice (Walk)
12 - 12:30* pm Stationary practice (Sit, Reclined, Standing) and Dharmette
12:30 - 2 pm Lunch and Rest or Walk
2 - 2:30** pm Stationary practice (Sit, Reclined, Standing)
2:30 - 3:15* pm Bowing
3:15 - 4* pm Heart practice
4 - 4:15 pm Break
4:15 - 5* pm Q&I, tips for practice at home, short sit before ending
Sunday March 14 -- Eastern Daylight Time (Canada)
9 -10* am Stationary practice, Chanting & Bowing
10 -10:45 am Movement practice (Walk)
10:45 - 11:30** am Stationary practice (Sit, Reclined, Standing)
11:30 - 12 pm Movement practice (Walk)
12:00 -12:30* pm Stationary practice (Sit, Reclined, Standing) & Dharmette
12:30 - 2 pm Lunch and Rest or Walk
2 - 2:30** pm Stationary practice (Sit, Reclined, Standing)
2:20 - 2:40 pm Movement practice (Walk)
2:40 - 3:10* pm Heart practice
3:10 - 3:25 pm Break
3:25 - 4:40* pm Q&I, Relational practice
4:40 - 5:00* pm Closing
*Times to come to computer
**Optional (Virtual meditation hall will be open with teachers as practice leaders)
Date and Time
Location
Refund Policy
Refunds up to 1 day before event
Eventbrite's fee is nonrefundable.