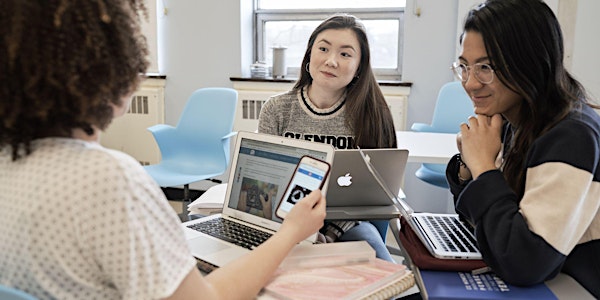 Glendon Top Scholars Community
Glendon Top Scholars Community
About this event
Are you currently achieving high grades with superior performance at your current high school? Do you want to be a part of our growing community of Top Scholars who are consistently striving for academic excellence? Are you eager to stimulate your quest for knowledge? Do you seek ample opportunities for leadership, research and personal development? If you answered YES to all the above, Glendon is the place for you.
Some of the benefits of being a part of the Top Scholar Community include: First Choice Residence Room Selection, Free Locker, Free Gym Membership, Top Scholar Mentor, Top Scholar Engagement Opportunities, Scholarship Application Preparation, Official Recognition on the Glendon Website.
-----------------------------------------------------------------------------------------------------------
Avez-vous actuellement des notes élevées et des performances supérieures dans votre lycée actuel ? Voulez-vous faire partie de notre communauté grandissante de Top Scholars qui s'efforcent constamment d'atteindre l'excellence académique ? Êtes-vous désireux de stimuler votre quête de connaissances ? Recherchez-vous de nombreuses opportunités de leadership, de recherche et de développement personnel ? Si vous avez répondu OUI à toutes ces questions, Glendon est l'endroit idéal pour vous.
Voici quelques-uns des avantages de faire partie de la communauté Top Scholar : Sélection de la chambre de résidence de premier choix, casier gratuit, adhésion gratuite au gymnase, mentor Top Scholar, opportunités d'engagement Top Scholar, préparation de la demande de bourse d'études, reconnaissance officielle sur le site Web de Glendon.