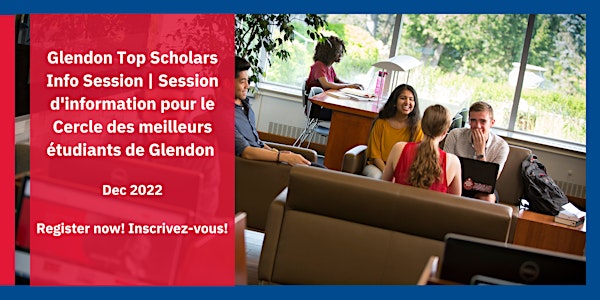 Glendon Top Scholars Info Session | Cercle des meilleurs étudiants
Celebrate your success and boost your CV | Enrichissez votre CV et célébrez votre succès
About this event
Perks for Top Scholars? You bet! Join us to find out more!
Explore opportunities to enhance and personalize your Glendon experience and expand your resume.
Quels sont les avantages pour le Cercle des meilleurs étudiants? Rejoignez-nous pour en savoir plus!
Explorez les possibilités d'améliorer et de personnaliser votre expérience à Glendon et d'enrichir votre CV.
https://www.glendon.yorku.ca/futurestudents/academic-programs/top-scholars/