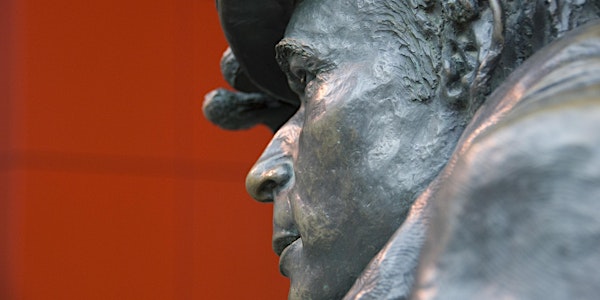 Glenn Gould and the Toronto School: Words, Music, Images
Event Information
Location
Alliance Francaise Toronto - Downtown campus
24 Spadina Road
Toronto, ON M5R 2S7
Canada
Description
As part of the international conference, "The Toronto School: Then, Now, Next" (October 13-16, 2016), the Alliance Française, in collaboration with the McLuhan Centre for Culture and Technology, the Faculty of Music at the University of Toronto, and The Glenn Gould Foundation is pleased to present "Glenn Gould and the Toronto School: Words, Music, Images".
Conceived as a moving and engaging evening of pictures, performances, and conversations, this event will reflect on Gould's relationship to Marshall McLuhan, technology and the so-called Toronto School of Communication. This multimedia presentation will feature prominent commentators, musical performances, and screenings that will illuminate, celebrate and reassess the unique legacy of one of the twentieth century's most renowned and internationally acclaimed Canadians.
With Caryl Clark, University of Toronto, Faculty of Music;  Robert Harris, CBC;  Penny Johnson, pianist;  John McGreevy, McGreevy Productions; Paul Théberge, Carleton University; and Lorne Tulk, Gould's technician at CBC.
Curated by Steve Hicks.
More details at www.thetorontoschool.ca
Music Programme
Set 1. Invention #1 in C-major, BWV 772; Invention #9 in F-minor, BWV 780; Sinfonia #5 in E-flat major, BWV 791; Sinfonia #14 in B-flat major, BWV 800.
Set 2. Selections from Goldberg Variations, BWV 988: Aria and Variations #1, 3, 8, 13, 18, 29 & 30.
Set 3. Selections from Die Kunst der Fuge (The Art of Fugue), BWV 1088: Contrapunctus #1 & 4
Pianist, Penny Johnson pursues a Bach sound for 21st-century listeners, her approach having been influenced by Glenn Gould and Marshall McLuhan. Underlying her work is a belief that music must have a moral purpose. Penny holds a Doctor of Musical Arts degree from the Manhattan School of Music, as well, Bachelor and Master of Music degrees from the Eastman School of Music. A past semi-finalist at the 8th International J. S. Bach Piano Competition (Würzburg, Germany) and former contributing author for The Glenn Gould Foundation, Penny is a freelance pianist and serves on the board of directors for The Chamber Music Society of Mississauga. www.pennyjohnsonpiano.com
Photo by Mark Laurie, sculpture by Ruth Abernethy, courtesy of The Glenn Gould Foundation
Date and time
Location
Alliance Francaise Toronto - Downtown campus
24 Spadina Road
Toronto, ON M5R 2S7
Canada