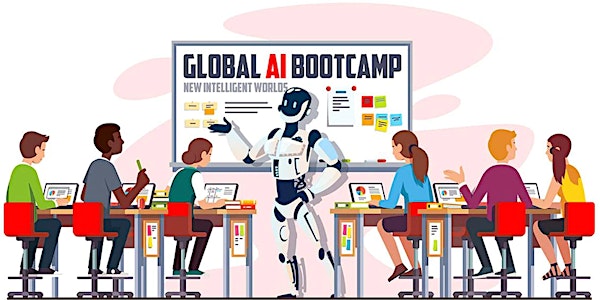 Global AI Bootcamp 2023 Greater Toronto Area Microsoft Canada Toronto HQ
Welcome to Global AI Bootcamp 2023! All around the world user groups and communities want to learn about AI & Machine Learning! On March 4
By Metro Toronto .NET User Group
When and where
Date and time
Sat, Mar 4, 2023 10:00 AM - 4:00 PM EST
Location
Microsoft Canada HQ 81 Bay Street, Toronto, ON, M5J 0E7 81 Bay Street Toronto, ON M5J 0E7 Canada
About this event
Welcome to Global AI Bootcamp 2023!
All around the world user groups and communities want to learn about AI and Machine Learning!
On March 4, 2023, all communities will come together once again in the first great Global AI Bootcamp event!
Each community will organize their own one day deep dive class on AI the way they see fit and how it works for their members. The result is that thousands of people get to learn about AI and join together online under the social hashtag #GlobalAIBootcamp !
The Greater Toronto Area EVENT WILL BE A JAM PACKED DAY OF LEARNING AND FANTASTIC SPEAKERS ALL FROM YOUR LOCAL MICROSOFT COMMUNITY!
There is a fee of $4.53 for booking your seat. This fee will be refunded if you check in on March 4.
Event Code of Conduct:
We seek to provide a respectful, friendly, professional experience for everyone, regardless of gender, sexual orientation, physical appearance, disability, age, race, or religion.
We do not tolerate any behaviour that is harassing or degrading to any individual, in any form. Individuals are responsible for knowing and abiding by these standards. We encourage everyone to assist in creating a welcoming and safe environment.
AGENDA
9:30 AM - 10:10 AM => Registration & Breakfast
10:00 AM - 10:45 AM => Opening & Keynote: Ehsan Eskandari
11:00 AM - 11:45 AM
         MPR A: Building stateful serverless orchestrations with Azure Durable Functions by Callon Campbell
         MPR B: AI pair programming tools by Max Yermakhanov
         MPR C: The AI Guardian: The Role of AI in Improving Cybersecurity by Hisham Qaddoumi
12:00 PM - 12:30 PM => Lunch
12:30 PM - 1:15 PM
         MPR A: Let's get the best of OpenAI in Power Platform ! (yes, ChatGPT style) by Bruno Capuano
         MPR B: Building a Churn Predictive Model using AutoML in Power BI by Ashraf Ghonaim
         MPR C: ChatGPT & Open AI: Between Advancing Humanity & the Ethics of Possible Destruction by Hisham Qaddoumi
1:30 PM - 2:15 PM
         MPR A: Azure Machine Learning by Mustafa Al-Durra
         MPR B:  Enterprise Data Engineering & Analytics automation and augmentation using AI by Venu Amancha
         MPR C:   Self-service AI Capabilities in Power BI by Ashraf Ghonaim
2:30 PM - 3:15 PM
         MPR A: How I used ChaptGPT To Create An Azure DevOps Pipeline with Terraform To Deploy Azure Resources by Roy Kim
         MPR B:  The AI Relief: How Can AI help in Natural Disasters by Hisham Qaddoumi
Sponsors:
Established in 1985, Microsoft Canada Inc. is the Canadian subsidiary of Microsoft Corp. (Nasdaq "MSFT"), the worldwide leader in software, services and solutions that help people and businesses realize their full potential. Headquartered in Mississauga, Microsoft Canada has nine regional offices across the country dedicated to empowering people through great software. Microsoft Canada is equally passionate about committing to Canadian communities. Since its inception, Microsoft Canada has had a corporate giving philosophy that goes beyond financial donations to champion inventive forms of philanthropy.
We are a team of senior infrastructure specialists, software developers and data engineers who are experts in the Microsoft Azure Cloud. We partner with you to deliver innovative business solutions using Agile, DevOps and advanced Software Automation. Twenty years in business. Headquartered in Toronto. Work for customers across Canada and the US. Work across multiple industries and sectors. www.objectsharp.com
FAQs
Are there ID requirements or an age limit to enter the event?
We welcome anyone interested in learning about AI to the event. Please make sure you register, as we do need your name on the list prior to the event. We will not be accepting registrations at the door.
Can I enter the building and then leave the event and come back later?
Note that attendees cannot enter and leave the office space – QR code allow only one time entry through the front gate on 1st floor.
Is parking available?
Paid Parking is available at the building.
What can I bring to the event?
We only require your interest and probably some device (electronic or paper) to take notes! Due to the high number of attendees, we will not be doing any hands labs, just lots and lots of demos!
Where can I contact the organizer with any questions?
Reach out if you have more questions. We can be reached at https://www.meetup.com/metrotorontoug and encourage you to participate in the monthly user group meetings. More information at https://www.meetup.com/metrotorontoug .
Not in Greater Toronto Area?
Check the different locations worldwide!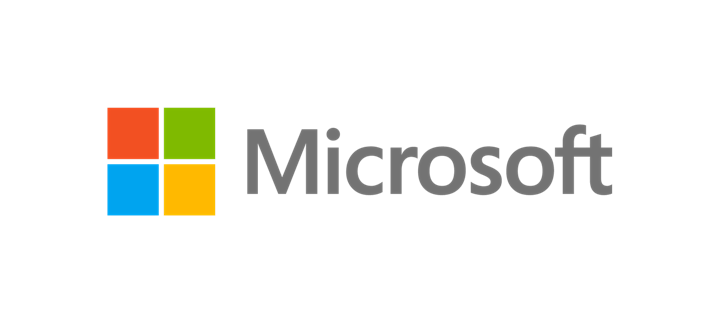 About the organizer
Metro Toronto .NET User Group provides a forum for Developers to discuss and share expertise in understanding the technologies available through the Microsoft .NET Framework and Microsoft Azure services. 
Our membership includes Developers, IT practitioners, managers, students, and anyone who is interesting in learning more about implementing or leveraging .NetFramework and Azure Could Services.
Membership is free, simply sign up for the event email below and register on our meetup group to RSVP for the sessions.