Global CCSVI Expo 2011

Sunday, November 20, 2011 at 10:00 AM

-

Monday, November 21, 2011 at 10:00 PM (PST)
Event Details
THIS EVENT HAS ENDED, BUT YOU CAN PURCHASE A DVD SET OF THE OVER 60 SPEAKERS, INCLUDING DR. ZAMBNI BY CLICKING HERE ~ THANKS AND SEE YOU AT CCSVI EXPO 2012!
Join us for the world's first CCSVI EXPO ~ 36 hours of live broadcast featuring YOU, CCSVI researchers and doctors, and the CCSVI online community! Beginning Sunday, November 20 at 10 AM (Pacific Time) you'll be able to log in to this first online CCSVI Expo! We will wrap up our 36 hours of broadcasting by Monday night at 10 PM (Pacific). Timed to coincide with the 2nd anniversary of the first broadcast of Dr. Zamboni's work in Canada, this Expo will reach around the world to our growing CCSVI community.
Drop in and chat with others online, watch a doctor chat casually or share his or her views on CCSVI, demonstrate your rehab moves or simply tell your own story.
Our first confirmation is from Dr. Paolo Zamboni (he got first pick of a time slot!). Dr. Zamboni will do a live session and promises more surprises too as we ramp up for this first ever live, global CCSVI Expo!

Other confirmed speakers:
- Dr. Salvatore Sclafani
- Dr. Gary Siskin
- Dr. Gregory Soares
- Dr. Joseph Hewett
- Dr. Trevor Tucker
- Dr. Bill Code
- Dr. Diana Driscoll
- Dr. Michael Arata
- Dr. Michael Dake
- Dr. Todd Harris
- Dr. Nina Grewal
- Dr. Kirsty Duncan, MP
- the CCSVI patient and caregiver community
- more added soon (register to receive full schedule)

Register now (It's FREE!)* and we'll send you more details soon! You'll get information about how to broadcast your story live during the 36 hours, how to interact with others (speakers, audience), and how to simply sit back and watch the program. You'll be able to drop in from time to time over the full 36 hours to see what's happening, watch your favourite speaker, and share in our inevitable technical challenges! We are all volunteers, but we have good intentions and are workling hard to hold a first-class event for all!
Media or other inquiries:
Sandra Birrell
sandra@nationalccsvisociety.org
*Thank you for any donations you give ~ we are all volunteers, but donations help us offset costs of the broadcast to keep this event and future events free or below cost!
Follow us
- on Facebook: http://www.facebook.com/nationalccsvisociety
- on Twitter http://twitter.com/#!/CCSVI_Society
When
Sunday, November 20, 2011 at 10:00 AM

-

Monday, November 21, 2011 at 10:00 PM (PST)
Add to my calendar
Organizer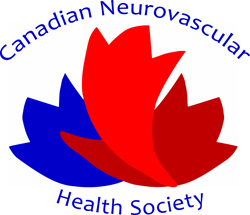 The Canadian Neurovascular Health Society is a registered volunteer driven, non-profit charitable society dedicated to improving the lives of Canadians affected by neurovascular conditions and diseases primarily through support, research and education. Our mandate is to serve as a resource for education and research for individuals with and at risk for neurovascular symptoms, their families and caregivers, government, the public at large, and medical and research communities.
We provide services through three primary methods: Providing Information and Support – to advance the awareness of neurovascular health to health care professionals and to champion neurovascular treatment; Research – to gather knowledge of neurovascular conditions; and Education – delivering educational forums.
We will provide Canadian Charitable receipts for amounts $20.00 and higher.
For further information, please visit us at http://cnhs.ca