| | |
| --- | --- |
| Global CCSVI Expo 2011 Video | |
Event Details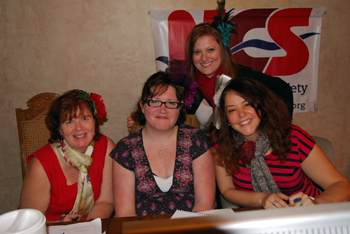 Your CCSVI Expo Hostesses!
  Re-live the 1st Annual Global CCSVI Expo!
We are delighted to be able to bring you the video recording of our 1st Annual Global CCSVI Expo, featuring over 60 speakers sharing their stories, knowledge, reflections, and research.
We ran into a few technical recording problems and had to do some improvisation. Our Cisco WebEx system stopped recording the audio part of the way into Dr. Nina Grewal's session and didn't start again until 90 minutes later. An even bigger problem happened when the backup server at Cisco lost the final 5 hours of the Expo. Sadly, the Caregiver Hour was shortened and we lost entirely the Children's Hour and the final half hour with all the prize draws. We recovered as much of the original Expo as possible, then we re-recorded 4 speaker sessions. So this is as close as we can get it ~ approximately 34 hours long!
 Order your two-DVD set today by filling in a quantity above.
You will be taken to PayPal for payment processing. You do not have to have a PayPal account. You can use your credit card after entering PayPal.
DVDs now shipping. 
NOTE: This Expo is available in WMV (Windows Media Video) format only. Please ensure your computer can read this format before ordering.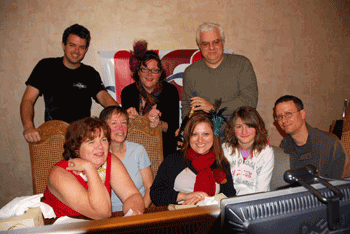 CCSVI Expo Team signing off after 36 hours!
Organizer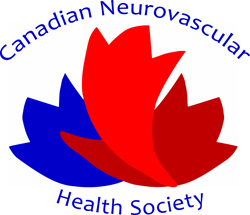 The Canadian Neurovascular Health Society is a registered volunteer driven, non-profit charitable society dedicated to improving the lives of Canadians affected by neurovascular conditions and diseases primarily through support, research and education. Our mandate is to serve as a resource for education and research for individuals with and at risk for neurovascular symptoms, their families and caregivers, government, the public at large, and medical and research communities.
We provide services through three primary methods: Providing Information and Support – to advance the awareness of neurovascular health to health care professionals and to champion neurovascular treatment; Research – to gather knowledge of neurovascular conditions; and Education – delivering educational forums.
We will provide Canadian Charitable receipts for amounts $20.00 and higher.
For further information, please visit us at http://cnhs.ca