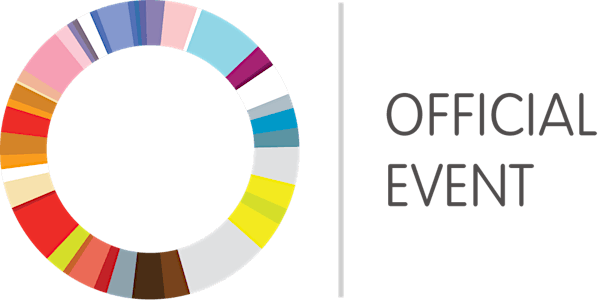 Global Entrepreneurship Week - Coffeehouse & Story Slam for Millennial Women Entrepreneurs (GTA)
When and where
Location
Studio.89 1065 Canadian Place #104 Mississauga, ON L4W 0B8 Canada
Description
Join us for an afternoon of cupcakes, networking and story-telling among millennial women entrepreneurs. All are welcome. The event will be followed by a "Story Slam" where you can listen to or tell a business story, a life lesson or a humorous reflection. Each story-teller will have up to 7 minutes to share a story. Sign up to be on the mic by e-mailing beawesome@studio89.org
The event will be held on Sunday, November 22 at Studio 89 Café in Mississauga (1065 Canadian Place Unit 104 - near Eglinton Avenue and HWY 403). The event begins at 2PM. The Story Slam will begin at 6PM. The event is free to attend. Attendees may purchase food/drink as they choose. The first 50 to RSVP through Eventbrite will receive a special gift.
About the Venue:
Studio 89 cafe is not your average cafe. It is actually a Non-Profit Organization. The cafe provides fair trade, organic, bird-friendly and rain forest certified coffee, and by providing other ethical and yummy treats and products. The money you spend at Studio.89 goes towards the functioning of our community hub. Studio.89 is a space for community events that also offers free workshops and resources as well as empowerment and entrepreneurship opportunities. To learn more or to donate visit their website here
About Global Entrepreneurship Week
Global Entrepreneurship Week is the world's largest celebration of the innovators and job creators who launch startups that bring ideas to life, drive economic growth and expand human welfare. During one week each November, GEW inspires people everywhere through local, national and global activities designed to help them explore their potential as self-starters and innovators. These activities, from large-scale competitions and events to intimate networking gatherings, connect participants to potential collaborators, mentors and even investors—introducing them to new possibilities and exciting opportunities. - See more at: http://ca.gew.co/about
About the Organizer:
JuleChu Lifestyle is a lifestyle curator that provides high-quality content and event experiences. In January 2016, JuleChu Lifestyle will launch "The Business of You" project. The purpose of "The Business of You" program is to empower Canadian millennial women to start and grow prosperous businesses. The program will provide relevant and engaging entrepreneurship training specifically designed millennials. The project is composed of a series of events that will focus on areas of weakness for millennial women entrepreneurs. The events will cover these themes: women's empowerment, financial literacy, business planning and wellness/self-care.
Why is This Important?
Research from around the globe shows that countries who narrow gender equality gaps also achieve strong economic performance (Women's Entreprise Centre, 2014). According to the United Nations, economically empowered women improve performance, boost productivity, and increase household income; leading to improved lives for their families (Empower Women, 2015). In Canada, majority women-owned small and medium-sized businesses contribute to $117 billion of economic activity each year (The Canadian Comissioner Trade Service, 2013). Yet, the number of young adults who see entrepreneurship as a viable career path is on the decline (Cassinath, 2015). Being a woman and being young presents unique barriers to entrepreneurship. A report by the Women's Enterprise Centre (British Columbia) states "women report more than men that personal and entrepreneurial skills are issues that are impacting their business success" (Women's Entreprise Centre, 2014). Research also shows that barriers faced by Canadian women entrepreneurs are rooted in personal, firm-related, and external causes (Women's Entreprise Centre, 2014). These barriers include lack of confidence, lack of financial literacy, limited access to capital and difficulty with business planning (Women's Entreprise Centre, 2014). Women entrepreneurs between the ages of 18 and 30, are especially at risk because they are less likely to have sufficient business experience. And they are more likely to have student debt that impedes their ability to secure financing for a new venture (Industry Canada, 2002).
References:
Cassinath, N. (2015, March 2). Are Youth Turning Away from Entrepreneurship? Retrieved October 7, 2015, from Youth Profit: http://youthprofit.ca/are-youth-turning-away-from-entrepreneurship/
Empower Women. (2015). Empower Women Brochure. Retrieved October 7, 2015, from Empower Women: http://www.empowerwomen.org/en/~/documents/2015/07/02/19/31/empower-women---brochure
Industry Canada. (2002). Financing SMEs in Canada: Barriers Faced by Women, Youth, Aboriginal and Minority Entrepreneurs in Accessing Capital. Ottawa, Canada: Government of Canada.
The Canadian Comissioner Trade Service. (2013). Facts and Figures on Canadian Women Entrepreneurs. Ottawa, Canada: Foreign Affairs, Trade and Development Canada.
Women's Entreprise Centre. (2014). Women's Entrepreneurship in BC and Canada - Fall 2014. Kelowna, BC: Women's Enterprise Centre.