GMP/HACCP Certification Course-Instructor from DOM International INC.&CFIA
Description
GMP/HACCP Certification Course
Golden Key for Professional Career to Canadian Industries
- Food, Pharmaceutical, Health Supplements …..
We will talk about Regulations in Slaughter Plant and HACCP Plans on this Sunday (Feb 25, 2018)! The instructor from Kraft Foods will provide case study on class in the morning!
The course is opening for registration all year around, FREE trial is offered for all students before registration. This free trail is a good chance to communicate with industry experts, to build the connection within the industry and a good start for professional career to Canadian industries.
Time: January 14, 2018 - March 18, 2018, Every Sunday,10 am to 5 pm
Location: 716 Gordon Baker Road, Suite 205, Toronto, Ontario M2H 3B4
Contact: Canadian College of Food and Health
416-640-4067 or ccofah@gmail.com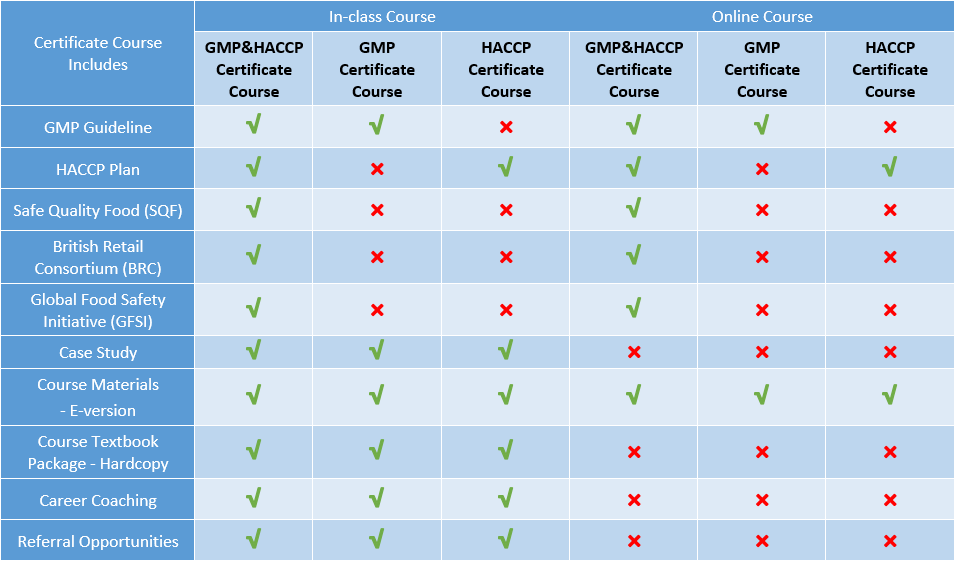 ---------------------------- QA Technician Hiring Info --------------------------------------------
There is an internal hiring needs for those who completed our HACCP certification course or in the process only:
Job Title: QA Technician
Category: Fish and Seafood
Location: Williams Parkway / Airport Road (Brampton)
Wage/Salary: about 40,000 annually dependent on experience
Working Hours: 1:00 pm to 10:00 pm (afternoon shift).
Please forward a current resume in word format to cha.haccp@gmail.com if interested. Do not ask for any further information since the above info for a HACCP student could be more than enough.